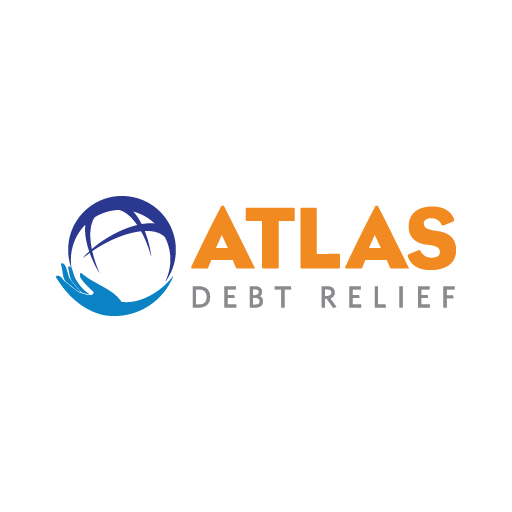 10 Hearty, Healthy and Affordable Pantry Must-Haves
It's easy to go broke if you're giving all your hard-earned cash to impromptu meals out. When you're tired and hungry, and the cupboards are bare, it's easy to spend excessive amounts on unhealthy fast-food and quick-service menu items. But if you prepare ahead of time, stocking your pantry with filling, affordable staples, making your own meals will be much less daunting.
And it comes with a bonus: cook a larger batch than usual and you'll have leftovers ready for tomorrow's lunch (or even tomorrow's dinner).
You don't need fancy recipes or ingredients if you stay stocked with basic foods that allow you to mix-and-match. Start with a starch, add a protein and vegetable, and you'll be set.
Check your local bulk wholesaler for these goods (Sam's, Costco, BJ's, etc.); you can also find these items, sometimes even on sale, at your local grocery store:
1. Frozen Broccoli
A powerhouse of vitamins, fiber, and antioxidants, broccoli has been ignored in favor of "trendier" vegetables. But there are endless ways to prepare broccoli, and purchasing large frozen bags means that you'll always have some on hand. Experience different variations with oven roasted frozen broccoli, steamed broccoli with olive oil, garlic, and lemon, or even broccoli pesto.
2. Dried Lentils
The beauty of dried lentils is that they're incredibly cheap, have a long shelf-life, and are available in different variations to suit your tastes. According to fix.com, lentils provide more folate than any other plant food. They come in multiple varieties: brown lentils are a traditional mainstay of chain supermarkets, but green, red, and yellow lentils can be found with a little digging. Each type of lentil has its own taste and best usage: check out this breakdown on Bon Appetit.
3. Whole Wheat Pasta
A few minutes to boil the water, ten minutes to boil the pasta - done. If you're accustomed to "white pasta", make the switch easier by getting two boxes, one whole wheat and one traditional, and slowly starting to mix the two. Whole wheat pasta has a nuttier flavor, with a more chewy texture than traditional pasta. Enjoy its benefits of increased whole grains and dietary fiber.
Whole wheat pasta can be enjoyed with a variety of sauces, such as tomato, alfredo, or pesto - or simply with olive oil, garlic, and herbs.
4. Walnuts
These nuts are typically more pricey than the other items on our list, but you can find amazing deals on bulk bags of walnuts at large wholesale stores. Walnuts contain ridiculously healthy phenols and are mighty tasty when crushed and added as toppings to yogurt, cereal, and even pasta dishes. If you're feeling really adventurous, take a shot at making your own walnut butter.
5. Canned Salmon
Inexpensive and readily available, canned salmon is equally nutritious as its fresh counterpart. Canned salmon can be kept on hand for a super-quick meal: salmon salad. Drain the salmon and combine with a light mayo, and desired herbs, for a light dinner on bread or whole-wheat crackers. If you want a more hearty meal, try these baked salmon croquettes.
6. Rice
Delicious and affordable, rice is popular with many cultures for a reason. But it has recently come under fire for potentially high arsenic levels, especially in some brands. Reduce the risks and enjoy your rice with this cooking hack. Make a big pot of rice and enjoy throughout the week as a bed for sauteed vegetables and beans. Enjoy white rice in moderation.
7. Split peas
Like lentils, these come in multiple varieties, though you're likely to only find the traditional green type in most stores. Split peas are perfect for hearty, protein, and fiber-filled meals - especially perfect for steaming bowls of soup when the weather grows chilly. If you're a slow-cooker aficionado, you'll enjoy this easy-to-prepare recipe for split pea soup.
8. Dried Italian Seasoning
If you want to get really fancy, you can make your own Italian seasoning. But if you're like the rest of us, you'll probably benefit from purchasing a large container of this versatile herb mix. Again available in bulk at most major wholesalers (ask someone for help in finding the herbs and spices section.) Italian seasoning can be added to both pasta and rice dishes as a finishing touch - a quick hack to provide a savory, gourmet flavor profile to your everyday meals.
9. Unsweetened Cocoa Powder
The joyous news about cocoa is that it's actually quite good for you, in its pure, unsweetened form. The news on the street is that cocoa is a delightful (and awakening) source of antioxidants - just don't try it on a spoon, though, you'll need to mix that powder with something. Try these healthy cocoa baking recipes from Shape.com.
10. Peanut Butter/Nut Butters
A staple of kid lunches, peanut and nut butters are also available in bulk at many wholesale stores. But did you know that you can make a delicious sauce for pasta, vegetables or rice? Try out this amazing all-purpose nut butter sauce from Cooking Light.