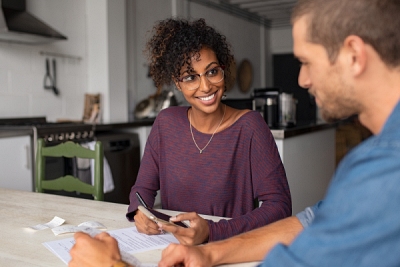 5 Best Budgeting Apps for Your Finances
Getting your finances in order is one of the crucial steps we all have to take to ensure our future. The best way to stay on track on this endeavor is to budget. Budgets help with controlled spending but more importantly, they make sure you can do everything you want while still putting money aside for the future.
Here are the 5 great budgeting apps to get you started.
1. Mint
Mint is one of the most praised budgeting apps. Firstly it's free. More impressively, it can also connect to almost every single US banking institution that you have an account with and track all your accounts. It will also give you reminders for paying bills along with suggestions of where you can save. Apart from alerts, Mint provides free credit reports and budgeting solutions.
If you're wondering how something like this can be free, it's simple and available information. The app and site both have advertisements which pay them, additionally when they suggest you sign up for an account with a bank, they'll take a percentage of what you pay that bank. Basically, a finder fee. This doesn't make them any less useful.
2. Clarity Money
Clarity Money is one of the most straightforward budgeting apps. It has simple functionality that is very user-friendly and is perfect if you're just looking to simply track your expenses. It does have a useful additional feature in that it can cancel repeat subscriptions for you. Just like Mint, Clarity Money is free and makes its money in a similar way.
3. Every Dollar
Every Dollar is an app that has a free and paid version. Planned around the concept that every dollar earned should go towards a specific purpose, be it living expenses, investments, or savings, Every Dollar is a budget planner for those who like to have a plan for everything. It offers a more customizable setup if you choose to purchase the premium version of the service, but works well for budgeting using the basic version.
4. Good Budget
Good Budget is another app that is free, but has a paid upgrade. It is the first on the list that is structured around a family budget, and planning. Allowing multiple users to access the same account from multiple devices, it is structured to allow your whole family to set a budget and follow it. This includes creating sections for shared cards with children or spouses.
Unlike the other apps listed, Good Budget does not auto sync with your banks, and you'll have to download the information manually. As stated before, it is free to use on a basic membership, to upgrade you can either pay $6.00 a month or $50.00 annually. Good Budget is primarily structured for family budgeting and the extra cost might be worth it for your family to keep everyone on the same page.
5. You Need a Budget (YNAB)
YNAB is a budgeting app that costs quite a bit of money compared to any other budgeting app. It has a 34-day free trial and a one-year free subscription for students, but beyond that it's $84.00 a year or $11.99 a month, which is a hefty amount for a budgeting app. This price is justified by the app through its many features. It connects with your bank accounts and lets you set savings and investment goals. Additionally it offers resources from budgeting advice to free workshops.