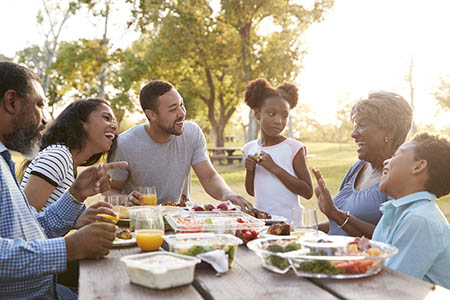 5 Fun and Affordable Ways to Spend Labor Day
Labor Day is fast approaching, considered the unofficial end to summer by many, there are those who want to cap it off in a big way. However, if a big way doesn't seem right for your budget right now, there are plenty of inexpensive ways you can celebrate Labor Day weekend while still making it memorable.
Go Hiking
Labor Day weekend might be the last weekend with good enough hiking weather, depending on where you live, so you'd be wise to spend a portion of your weekend enjoying the outdoors. A hike can be a relaxing way to do just that, whether you just want to make it a quick one through the local woods or a day-long hike through a State Park. To make things even better, a hike is one of the cheapest things you can do over the weekend, meaning you don't have to break the bank to have a memorable day.
Go to a Parade
There is a good chance that a parade will be happening somewhere near where you live when Labor Day rolls around. Attending a parade is a fun way to spend a few hours of your day without any cost, and the festivities can help you end summer on a positive note.
Have a Bonfire
Chances are you made some good memories with your friends throughout the summer, so why not have one more to commemorate the end of it? If you have a fire pit, there's no better time than Labor Day to invite your friends over to enjoy a nice night outdoors around the bonfire and share some drinks and memories.
Attend a Baseball Game
This is one of the more expensive options on this list, but it's still extremely affordable. The minor league system means there are a lot of local minor league teams you can go see at a far cheaper price than major league tickets. Minor league games also have more wackiness behind them, with teams often doing extra just to entertain the fans, so it makes them a good option if you are looking for a place to take your kids. If you want something even more local, you can find a local little league or amateur game nearby that you can watch.
Host a Potluck Barbecue
A barbecue is one of the most traditional ways to celebrate Labor Day but is sometimes avoided due to how expensive it can be. A good way to get around some of these expenses is to host a potluck barbecue instead. With a potluck barbecue, your biggest responsibility will be to provide the meat, while your friends can provide the sides and the drinks. This allows you to save a lot of money while still enjoying the tradition of a Labor Day barbecue.
You don't have to commemorate the end of summer in a way that breaks the bank. You can take advantage of the tips above or use anything else you can think of to make your Labor Day weekend a memorable one for everyone except your pocketbook.