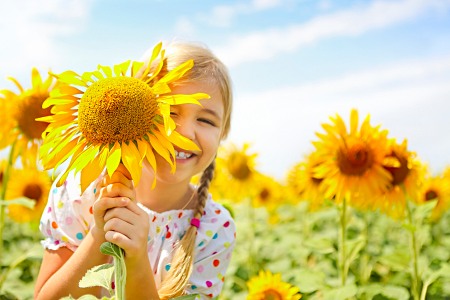 6 Free Summer Activities for Kids
Summer is a fun time for many kids, but if you're on a tight budget, you may not be able to send your child to summer camp or dancing class. You don't have to worry because there are free activities that kids can get involved with this summer if you do your research and ask around. If you want to keep your kids learning all summer, most libraries have summer reading programs. Your kids will read a certain number of books and receive a prize for doing so. Here are more ideas for free summer activities.
Free Events at Children's Museums
If there is a children's museum in your area, contact them and inquire about any free activities they're offering this summer. You can bring the kids in for free painting classes, free tours of fun exhibits, or showings of educational programs that teach the kids about the history of certain periods of art. This is especially a neat idea for kids who are aspiring artists.
Ice Cream Decorating Contest
Purchase two to three gallons of ice cream and ask the kids to invite their friends over for an ice cream decorating contest. Buy a variety of toppings such as pretzel pieces, chocolate chips, berries, bananas, and cookie pieces. Give each child a bowl of ice cream with a cup of toppings and let them decorate it for about fifteen minutes. The top three best decorators will get a small prize.
Weekend at Grandma's House
Another idea would be to let the kids hang out with their grandparents every other weekend.  Most kids adore their grandparents, and these visits strengthen the amazing bond between grandparents and grandchildren.  The kids can enjoy the grandparents' delicious cooking, unlimited snacks, and never-ending stories about their family.
Dance Party in the Backyard
Grab your phone and wireless speakers and hold a family dance party in the backyard.  Prepare some of everyone's favorite snacks and have a fun time!  Start by playing the latest hit songs that the kids like for about 30 minutes, then for another 30 minutes rotate the playlist, and play songs that you and your spouse enjoy.
Cousins Sleepover
Invite your nieces and nephews over for a cousins' sleepover.  Write a list of activities that all of the kids can do together. These might include:
Board games
Cooking contest
Scrapbooking activities
Trivia games
Snack scavenger hunt in the house
Face painting
Video games
Learn New Life Skills
Kids need to know a variety of life skills in order to do well as adults.  Summer is a great time to teach them these skills in detail because you don't need to rush because of a hectic school schedule.  Spend a weekend teaching your preteens how to deep clean certain rooms in the home or if you have a teenage daughter who wants to wear makeup, you can have sessions with her, so she'll know how to do it properly. This is also a neat way to bond with your kids.
These activities will provide fun for your kids all summer long.