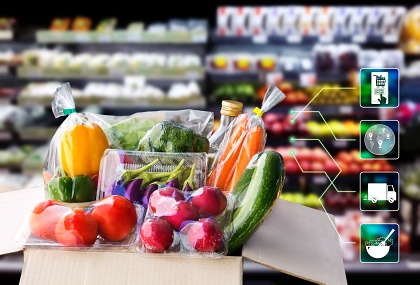 6 of the Best Grocery Delivery Services
A decade ago, tech-inspired grocery delivery services were just in their infancy stages. Fast forward today, there are a host of grocery delivery services on the market, offering you great convenience, and saving you valuable time. However, to enjoy the benefits associated with grocery delivery services, you should choose a reliable company.
Here are some of the best grocery delivery services to use:
Instacart
Instacart is available from a variety of grocery stores that you already shop at. The service allows you to shop from a big selection of stores and compare prices before placing your order. You can place your order from your phone or laptop and track progress online. Instacart offers same-day delivery and also lets you choose the delivery time that is convenient for you. Compared to shopping in-store, some products may be pricier, and you will have to pay a delivery fee.
Walmart Grocery
Available in over 1,600 cities, this is the perfect option if you shop at Walmart. Depending on your location, the service will give you the option of having your order delivered to your doorstep or placing the order for a pickup window. The good news is that you will enjoy lower pricing, save time, and pick substitutes when your preferred items are not available. However, you should be prepared for the extra charge, that is the delivery fee.
Google Shopping
Formerly Google Express, the service lets you shop and compare non-perishable items like canned goods and pasta from different retailers. Delivery options, delivery fees, and pricing will depend on the specific retailer you choose to shop with. The delivery service is great for people with limited mobility or busy schedules. The downside is that you may end up paying more, and you will not see your food being picked out.
Amazon Fresh
Amazon Fresh delivers food, including fresh fruits and vegetables, in select cities. The service is convenient, allowing you to shop from the comfort of your home. Amazon Fresh also has a lot of choices available to pick from, and you can rest assured of the quality of the produce. However, there are no off-brand options for lower prices, and customers have to pay a delivery fee for orders under $40.
Thrive Market
This subscription grocery service delivers organic, non-GMO foods. The service can cater to people with special dietary needs due to allergies, intolerances, or medical needs. Thrive Market is a membership model that delivers consistent quality and has the same prices for everyone. However, delivery takes about five days, they do not offer perishables, and there is an annual membership cost. On the upside, you can take advantage of the free 30-day membership to see if it works for you.
FreshDirect
Although the service is not widely available, it is a great option if you live in the area it serves. Groceries are usually organic and high-quality, and customers can order both in advance and as late as 11 pm the night before the delivery. Additionally, FreshDirect is not subscription-based. However, their prices are relatively high, and there is no same-day delivery option.
When choosing a grocery delivery service, you should look at the company's delivery options, fees, delivery area, ease of use, and free delivery options. The above list is an ideal place to start when looking for reliable grocery delivery services.