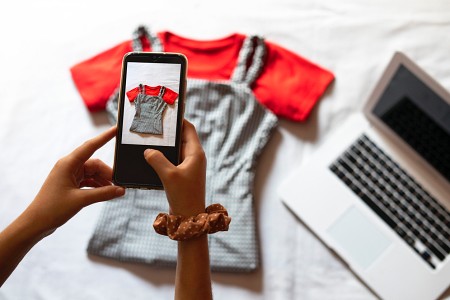 6 Tips to Sell Your Stuff Online Fast
The online market is becoming the new normalcy of selling goods. But, are you aware of how you can sell your stuff fast? You will come across various online platforms, but they require almost similar strategies. Use the following tips and your stock will not last long.
Check What to Sell and Available Market
The first step will be the item to sell. How many things do you want to sell? Do they have a ready market? If you ask yourself and answer these two questions you will be good to go. Before embarking on any business it's significant to research the market.
Check different online selling platforms such as eBay and Amazon and use the one with a steady market. It will be challenging to sell your stuff online if you don't know your target market.
Take Excellent Pictures
Great photos are a selling point. You can use your mobile phone to take photos. If the device's camera is not excellent you can purchase a camera that will capture the best pictures. Remember this is business, and you have to be professional even if it's a startup.
Take multiple of them and upload them to your preferred platform. For instance, eBay accepts 8-12 photos. The secret of this tip is clear pictures that will grab the attention of your audience.
Sell in Groups
Are you selling one item or a bundle? Selling a dozen of stuff will sell out faster than one item. People go for a dozen because they know there is a discount. The way you will sell one item will be different when selling a bundle.
Take yourself as an example when you go shopping for clothes, you consider buying in bulk. The same happens to your clients. Besides, don't sell on one online platform. 
Consider Social Platforms
What are the chances of selling items via social platforms? The chances are very high. For instance, you use a lot of time on Twitter, Instagram, and Facebook. Use that opportunity to market your stuff.
If you look at Instagram, people are using it as a marketing and selling platform. There is a ready market at these stages. One advantage is you will sell to local clients who will cost you little when delivering.
Use Realistic Pricing
How do you come up with an ideal price? It's very simple, do research. Every product has a range of pricing and the customers understand that. Don't be too low nor high. Check how other sellers are pricing the similar item and then come with your price. Don't be the cheapest but pick a winning price to overdo your competitors and win fast customers.
Provide Exact Details
Put yourself in the buyers' shoes. What will you want in a certain item? Does this stuff have what I am looking for? If your product specifications answer those questions, then your clients will not doubt your product. They will place an order immediately. Always hit the point and don't leave a single detail.
Now you have the tips and strategies that will help you sell your stuff online fast. Implement them and you will see success.