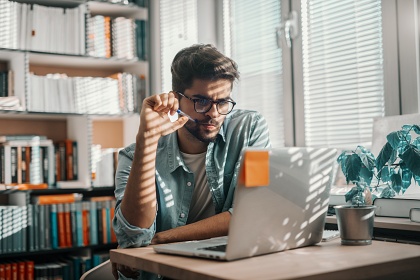 8 Ways to Get Out of Student Debt Quickly
If you have any kind of higher education whether it be classes at community college or a PhD for an Ivy League school, chances are you have student loan debt. Student loan debt can make up a significant part of the expenditures in your budget, especially when you are right out of school. Paying a student loan off quickly can help your annual budget.
Should You Pay Your Loan Off Early?
There are some reasons that you may not want to pay your student loan off early. Maybe you have debt that has a higher interest than your student loan. Maybe your student loan burden is manageable. Maybe you don't have any credit and this is a way of building some. Go over the pros and cons. If it looks like paying off your loans early is the way to go, here are some things to consider.
Should I Even Make Payments Right Now?
Since the government enacted Coronavirus Aid, Relief, and Economic Security Act (CARES), Federal Student Loans don't need to be paid. That being said, if you have the means to keep paying your loan, go ahead and pay. Once CARES expires your loan will start accruing interest and it is better to have a smaller amount accruing interest. Remember, state and private student loans still need to be paid.
Budget
Create an annual budget. Get a realistic idea of how long it will take to pay off your loans. 
Automatic Payments
Once you know your loan payments, set them up to be paid automatically. That way you won't miss a payment. Also, some lenders will give you a discount for this.
Refinance Your Loan
Make sure that you have a good rate for your student loan. Loan rates can be found online, however, don't forget to check out local lenders.
Consolidate
If you have more than one loan, it may make sense to consolidate them. This means, taking out a loan at a low, fixed rate to pay them all off. Then you have one payment that you make.
The Debt Snowball
This sounds as though your debt increases using this plan, but the opposite is true. If you have multiple student loans and it doesn't make sense for you to refinance or consolidate your loans, the Debt Snowball is an effective way to pay off your loans.
This is how it works. You pay the minimum payment on the larger loans. You then pay more than the minimum payment on the smallest loan according to your budget. Once the smallest loan is paid off, you take the amount of money you were paying on the smallest loan and pay it in addition to the minimum payment on the next largest loan. Once that loan is paid off, take that payment and add it to the next larger loan and so on until all your loans are paid off.
Loan Forgiveness
There are professions that will forgive, or pay, your student loans for you. Some professions that have loan forgiveness are education, medical, legal, non-profit, and the US Armed Services. Some states also offer loan forgiveness, so check to see if your state is one.
Pay More Than the Minimum
An extra dollar or two here and there isn't helpful. However, an extra $25 every payment will lower your loan $300 a year. If you are able, make payments twice a month. When you get a raise, use part of that money for your student loan payments. Set aside the money you receive from a tax refund for your student loan. 
Supplement Your Income
You can take a part-time job and use that money specifically for repaying your student loan. This can be working a day or two at a retail store or freelancing online.
Every debt situation is different. Your plan to quickly pay off your student loans may include one or more of these. Be aware that as your financial situation changes, so will your plan to pay off your student loans. Checking your finances annually or when a loan is paid off to make sure your plan is still working. Stick to your plan and your student debt will be gone before you think!