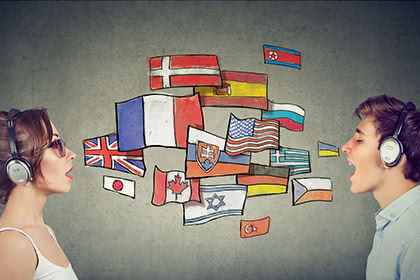 8 Ways to Make Money If You Know a Second Language
Eviction moratorium
Looking to make money from your knowledge of a second language? Being fluent in more than one language has numerous benefits; including helping you earn some extra money. Whether you are retired, a working professional or a student, there are several ways in which you can put your knowledge of languages to good use. Fortunately, all you need is a little creativity and some motivation. So how can you make money with your language skills?
Below are some ideas you should consider. 
Become an Online Language Tutor
Teaching languages online will allow you to reach more students, effectively helping you earn a considerable amount of money. You will not need to learn any new skills and will have full control of your schedule. English tutors are especially in high demand as an increasing number of people around the world seek to learn the language.
Create Language Resources
There is demand for language learning resources from people who want to learn a new language. Creating and selling original content, language courses, textbooks, podcasts, and audio lessons is a great way to earn money. You can either sell the content through online platforms or create your own website from where people can buy the resources.
Work as a Freelance Translator
You can become a freelance translator if you have bilingual or multilingual skills. Consider helping family, friends and colleagues looking to expand their businesses internationally to translate marketing materials. You can also make money translating websites, books, articles, and corporate documents. Lastly, you can offer real-time translation services for international meetings and events.
Do Some Freelance Writing
Technology and globalization have led to increased demand for content in multiple languages. Look for sites that pay for freelance articles, start your own blog, write for businesses, or become a contributing writer to magazines. If you can write high-quality content, you stand a good chance of landing high-paying writing jobs.
Start a Language Blog or YouTube Channel
Establishing and maintaining an online presence will help you grow your audience. This will in turn expand the income opportunities available to you. Starting a blog or YouTube channel and posting content regularly will present earning opportunities through private tutoring, course creation, affiliate marketing and ad revenue.
Create a Language App or Game
Apps and language programs can help people who are keen on improving their language skills. These apps will enable learners to practice their language skills and improve their speaking fluency. To ensure you provide value and stand out among competition, you should hire a computer expert to create the app for you.
Become a Tour Guide
If you enjoy traveling and talking to people who speak different languages, you can become a tour guide. Multilingual skills will enable you to help more tourists and increase your chances of earning more.
Other Jobs You Can Consider
There are several other jobs you can consider if you want to make money from your knowledge of a second language. You can work as a flight attendant, in an embassy, as a brand specialist or take up a linguist job in the military.
This list is by no means exhaustive; there are many more ways to make money with your language skills.