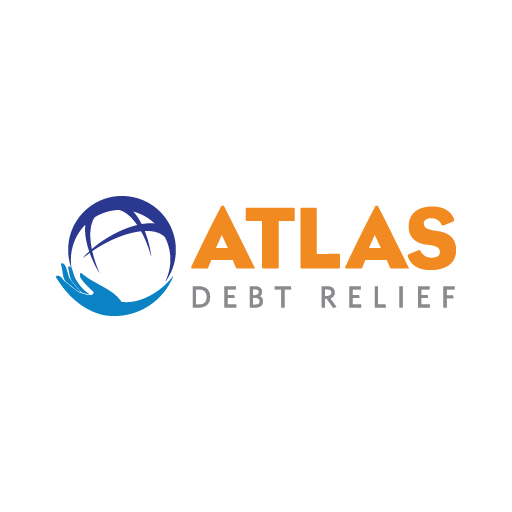 A Complete Guide to Parent Plus Loans
Approximately 3.4 million parents owe money in the form of Parent Plus loans to assist with the college costs of undergraduate children. With the cost of a college education rising faster than free financial aid, more low and middle-income families are adding PLUS loans to their portfolios. Today students graduate from college with an average of over $37,000 in loans, and combining parent loans to those balances, pushes the number even higher.
Parent PLUS loans are both a blessing and a curse. It is easier to qualify for a PLUS loan than other forms of borrowing, which make college available for those who would otherwise be unable to afford the price of attendance. The downside is that lower borrowing requirements, generous loan limits, and higher interest rates, can create a financial disaster when it comes time to pay off the debt. Parents are on the hook even if the child does not complete a degree.
Here is a guide on what you need to know before taking out a Parent PLUS loan:
Who qualifies? PLUS loans come in two forms, the Parent PLUS and Graduate PLUS. Parent PLUS loans allow parents with dependent undergraduate students to borrow funds in their students' name to assist with the cost of school. Graduate PLUS loans apply to independent graduate students, not parents. The adult applicant must have a biological or adoptive relationship with the child, or be the step-parent currently married to a biological parent. Foster parents, grandparents and other relatives are not eligible for PLUS loans under current guidelines.
Borrowing limits. Each school establishes the total cost of attendance, which includes tuition, fees, room and board, books and supplies, transportation, and personal expenses. Students face strict limits on federal aid each year, based on the year in school and dependency status. PLUS loans, also issued by the federal government, give parents the ability to borrow beyond student limits, up to 100% of the cost of attendance, minus other aid.
Loan qualifications. Unlike a traditional loan, it is not necessary to establish a financial need or ability to repay the loan based on current income. The loans do require a credit check. Parents may not have an adverse credit history including any delinquencies over 90 days late for more than $2,085. The credit file may not contain any charge offs in the last two years totaling over $2,085. Bankruptcy, foreclosure, or other major derogatory mark must be over five years old.
Loan Interest rate. PLUS loans have a fixed interest rate, which changes on July 1st each year. The established rate is a 4.6% margin based on the US Treasury note, capped at 10.5%. The current rate for PLUS loans distributed in 2017-18 is 7%.
Loan fees. Plus loans come with an origination fee of 4.276%, subtracted from the distribution amount. It is sometimes possible to borrow additional amounts to cover loan fees.
Due to the higher rate of interest and higher loan fees, students should max out direct student loans before parents apply for PLUS loans.
Failure of the parent to qualify. If a parent applies for PLUS loans and the lender denies the application, the student can present the decline letter to the financial aid office and qualify for independent status, which increases their annual and aggregate maximum loan limits.
Repayment of the Loan
When do payments begin? Most student loans offer an automatic deferment until six months after the student leaves school. PLUS loans begin repayment 60 days after distribution. However, parents may apply for a deferment until the child completes school or reduces the course load below half time. It is also possible to further delay repayment for the traditional six-month grace period after completing school. However, if parents do not make payments, the interest during any deferments capitalizes on the loan, increasing the balance.
How much is the payment? If you repay the loan on the traditional 10-year repayment plan, you can estimate a payment of approximately $120 per month for every $10,000 borrowed. It is possible to enroll in graduated or extended repayment options, which will alter the monthly payment. Income based options are not available for PLUS loans. However, you may combine all PLUS loans into a Direct Consolidation loan, which then qualifies for an income based repayment option. Loan consolidation will also enable you to qualify for debt forgiveness at the end of the payment period or public service loan forgiveness if you otherwise qualify.
Can you convert the loan to the child's name? In most cases, parents remain responsible for loan repayment. The balance will count against your debt to income when applying for other loans. The only case when you can convert the loan to the child's name is if the child can qualify to refinance the debt into a private loan. In this case, you would forfeit the benefits offered by federal loans.
Loan forgiveness and discharge options. Much like other federal loans, it is very difficult to discharge student loans. Parents who work in a qualifying public service job for a decade may qualify for loan forgiveness. The death of the parent or child will result in a discharge of any remaining balances, along with a total and permanent disability of the parent borrowing the money. In rare cases, you may receive a bankruptcy discharge.
Tax benefits. Parent PLUS loan interest payments do qualify for the higher education tax deduction. You may deduct up to $2,500 per year without requiring itemization to qualify. There are income limits, which could reduce the deduction for higher earning families.