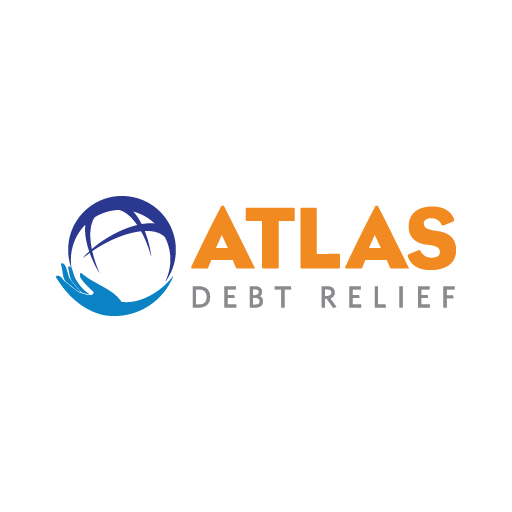 Cost Benefit Analysis of On and Off Campus Housing
With college rates rising faster than inflation and student loan debt crippling millions of graduates, saving money while in school has risen to the top of many student's priority lists. When reviewing the total cost of attending school, for many, room and board can double the cost of attendance.
The first question with regard to student housing is whether you want to live on campus or off. For those attending school near home, you may choose to commute while remaining at home, potentially eliminating housing costs which can include rent, utilities, and food expenses.
For those requiring a move to campus, you must choose to live in campus housing, which might be a dorm or small apartment, or you can locate off campus. Here is a breakdown of the benefits and drawbacks of each choice.
Convenient Location
Living on campus gives you the highest level of convenience: You can walk or bike to classes, social events, or an on-campus job. It is likely you will not need a vehicle.The other advantage to on-campus living is the lack of bills because the school includes all costs in the tuition bill, providing a smooth transition to independence. The downside to this arrangement is there are limited ways to significantly reduce costs..
At most universities, there is ample off-campus housing within a short distance of the school. Larger campuses may provide public transportation to and from classes and activities, though rural schools may require a vehicle. Living off-campus makes You responsible for all of your living costs. Living with a roommate or cooking, at home instead of eating out, will lower expenses. You can control the cost of utilities by taking proactive measures. Many financial aid packages include the average price of housing based on the school's estimates, regardless of whether you choose to live on or off campus, meaning you can lower the amount of financial aid required through conservative living.
Impact on Your Social Life
Dorm life provides endless opportunities for socialization: You will get to know students living in the same dorm and have easy access to many social events. It is easier making friends with students you see every day. Many dorms sponsor social events and parties to help everyone become acquainted and build friendships. Beyond the dorm, you have easy access to school events which offer a wide variety of cheap entertainment. Many universities have theaters, bowling alleys, rock climbing walls, and special events to keep students entertained.
Living off campus, on the other hand, will give you more privacy. For example, you are more likely to have your own room and the ability to study quietly at home. Dorm life may require a trip to the library anytime you want peace and quiet. The flip side is that you must travel to social events and activities held on campus. You will have a longer commute to class, especially if there is limited parking on campus or you must rely on public transportation. Living further from campus increases the likelihood of interacting with members of the community, rather than only students.
Increased independence
Dorm life eases the transition into adulthood. You adjust to living without your parent's rules and learn to govern your actions while managing time and money in a structured environment. The focus is on getting to class on time, scheduling time to study while making friends in a new place. You gain skills required for a successful adult life, without having to take care of everything at once. When there are conflicts, you can seek the assistance of Resident Assistants (RAs). Once you move off campus, you become responsible for arranging roommates and negotiating conflicts.
Having an apartment takes away the safety net provided by on-campus living. You must now pay rent and utilities, choose roommates, manage conflicts, prepare meals and budget income. Living off campus resembles life after school, with your education replacing your job at the moment. Developing these skills before leaving school is an important part of the transition into adulthood.
However, many students are not ready for this full load of responsibility at the age of 18. Many universities do not allow freshmen or sophomores to live off campus for this reason.
Planning for Summers
One of the biggest benefits of dorm life is the ability to return home during the summer and school breaks. You do not have to pay for 12 months of living when you are only at school for nine. The downside is that you must completely move in and out at the end of each school year because you will typically live in a different place the following year.
Renting an apartment almost always requires a 12-month lease, and also requires additional set up costs. You may sublease the apartment during summer months, but there are no guarantees.
Urban schools offer more demand for subleasing during the off months. However, if you are working year around near the school or taking summer classes, the 12-month commitment could save money.
Some families, especially those with multiple children, may choose to purchase a home or condo near campus, to reduce the cost of living even more, and lead to opportunities to pay for housing costs with roommate rental income.
Set-Up Expenses
Small dorm rooms do not require a lot of set-up costs. The dorms typically provide a bed and desk, leaving students to bring personal effects, and study material, offering the lowest upfront costs.
Living in an apartment, even those considered on-campus student housing, will often include additional expenses in the way of furniture, kitchen supplies and so forth. You can coordinate with other roommates to reduce the upfront costs. Turning on utilities, setting up cable and the internet could require deposits and the security deposit for the new residence can rise to three times the monthly rent.
Summing it Up
Living on campus may cost more over the course of the year and limits your ability to save money on the cost of room and board. However, it comes with lower upfront costs and a package deal that helps you adjust to the new responsibilities of living on your own.
Off campus, living has much higher up-front costs the first year, but over the course of your education, could allow you to make up those expenses, through a lower cost of living each month.