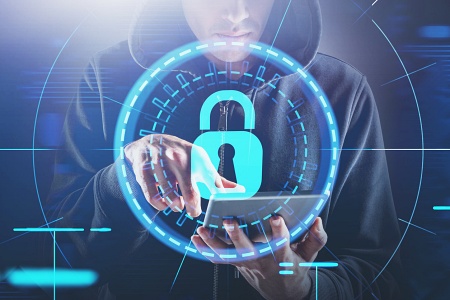 Five Things to Do If Someone Steals Your Identity
People never want to have their identities stolen, but it can happen at unexpected times. If you find something suspicious and discover that someone stole your identity, you will want to take the steps needed to keep yourself safe and minimize damages. With this in mind, we want to point out five steps you should take if you find out someone compromised your identity.
Contact the IRS
If you believe someone stole your identity, you need to contact various authorities as soon as you can. For example, you should get in contact with the Internal Revenue Service (IRS) to let them know about the identity theft. This way, you can prevent someone from taking your tax returns or causing you other tax-related problems. If the IRS knows about it, then you can avoid misunderstandings and financially difficult situations.
If you live in a different country, you should contact the entity in charge of your country's taxes.
File Some Reports
After you contact the tax entity for your country, you need to file reports to protect yourself. As explained in the link, you should file a report to the police and the Federal Trade Commission (FTC). The police can help you remain safe and potentially track down the person who stole your identity. The FTC will help you protect your money from fraudulent charges.
Both of these approaches will help you protect yourself physically and economically from identity theft.
Check Your Credit Score
You can easily see if someone stole your identity is through your credit score. When you check your credit score, you can look for unexpected drops caused by loans taken out in your name without your permission. If you plan to check your credit score, make sure you only do it every once in a while, since checking it too often can cause your score to drop. Either way, you can use it to keep an eye open for suspicious activity.
Improve Your Online Security
Someone could steal your identity through the internet, so you need to double-check your current online security. This will include changing passwords and using two-step authentication. Changing your passwords will help you protect your accounts if anyone accesses them. Two-step authentication will prevent people from logging into your accounts since you will need to connect a separate device.
Talk with Your Bank
It never hurts to talk with your bank about the situation. Give them a call, explain what happened, and see what they can do to protect you. For example, they can look for suspicious charges made to your account. They can also keep you informed about other charges and keep your money safe from theft.
Conclusion
Identity theft can be scary and cause you stress, so you should use these points to keep yourself informed and safe. Since this is a serious situation, you want to protect yourself and do what you can to prevent damages to your situation. Make sure you go through these steps and take extra ones to keep yourself safe in the future and avoid this situation.