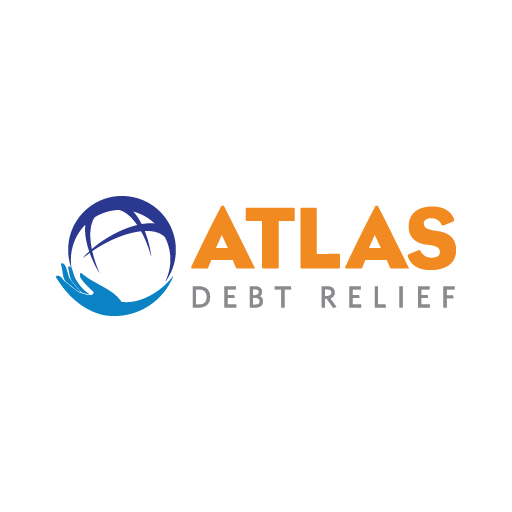 The low supply of houses for sale creates a strong sellers' market, leaving buyers competing for a limited number of homes. Rising prices and interest rates have also introduced a growing concern over affordability, particularly for first-time buyers. Traditionally, homeowners move less when mortgage rates increase because it raises the cost of buying a home. Instead, owners often to choose to refinance or make home improvements, to keep housing costs in check.
Even though the "American Dream" of homeownership is alive, the housing shortage, rising costs, and more expensive lending can change the way you approach buying a home. Today, houses sell quickly, often above asking price, leaving buyers scrambling to find the right home within their price range.
The following tips can help you successfully purchase a home, despite the tight market conditions.
Advanced Preparation Creates a Stronger Offer
Personal Credit Check: Before beginning your search for a new home, complete a credit check. Get a copy of your full credit report, rather than only a review of your credit score. Lenders will evaluate reports from all three credit bureaus. Knowing what is in your credit file will help you correct errors and explain infractions, ahead of time. You can receive a free copy of your credit report at www.annualcreditreport.com.
Credit Scores Are Not the Only Consideration: Lenders use the home's value to secure the debt. A secured loan offers more forgiving terms when it comes to credit blemishes. If you fail to make on-time payments, the lender can foreclose on the house to repay the loan. For this reason, you can often receive a loan approval with imperfect credit, provided late payments are older than 12 months, and major blemishes such as a foreclosure, repossession, or bankruptcy, is at least three years in the past.
A lower credit score will directly affect interest rates, which will also impact the maximum loan amount a lender will approve. A higher interest rate leads to a bigger mortgage payment and may require a larger down payment. The underwriter will review your entire financial profile before deciding on your application.
Meet with a Lender Before Meeting with a Real Estate Agent: Applying for the mortgage before touring homes will give you a clear picture of what you can afford. The lender can review credit, income, debt, job stability, and assets for a smoother closing. After a thorough review of your finances, the lender can provide you with a pre-approval letter, which is much stronger than a pre-qualification. A pre-approval will give the seller confidence you will be able to purchase the home successfully.
Compare Mortgage Lenders within a Short Window of Time: Multiple credit applications can be a red flag to lenders and could lead to an automatic denial if you submit multiple credit applications for several large purchases. Credit scoring models understand the desire to compare loan pricing across companies and allow borrowers to submit multiple applications for the same loan product, without lowering your score. For example, FICO 9 treats all mortgage inquiries within 45 days as one. Older versions of FICO only give you 14 days to shop around.
It is a good practice to avoid applying for other types of credit such as a car loan or furniture purchase during the same time you are buying a home. The additional debt can lead to a loan decline, and the additional inquiries can lower your credit score.
Complete a Personal Financial Review
Along with a pre-approval, you want to be comfortable with the potential new house payment. Consider your current house payment, in comparison with the estimated new payment. The lender does not take into account money you earmark for savings or retirement, hobbies, vacations, or other household costs you may have. Always buy within a comfortable range, so you will not have difficulty making the mortgage payment.
Review Available Homes Within Your Price Range: An online search for homes will provide a reality check of what size and type of home you can buy, based on your price range. If you find you want more features than you can afford, you have a chance to pay down debt or improve your credit score, which could allow you to buy a home at a higher price point.
The borrower's debt to income is one of the primary considerations a lender uses when establishing how much you can borrow. A lender uses your minimum monthly payments on debt and then compares that with your income, to establish a maximum loan amount. Lowering debt is an effective way to qualify for a larger mortgage.
Liquidate the Down Payment
After meeting with the lender, you will have a good estimate on the down payment requirements, based on your loan program. Many lenders want to see funds in an account for 60 days before closing. Decide where the down payment will come from and move it to an account you can access easily.
The Home Search
Start Your Search for a New Home
Buying a home always includes tradeoffs. Have a list of must-haves and would-be-nice-to-have, so you can quickly evaluate each property you see. Take pictures and even videos of the home for later reference. You can forget details easily when you visit several properties within a short time.
Stick with your pre-set price range. You do not want to end up broke because you bought a house with a payment that strains your budget. Know what you can afford and stick to the budget.
Be Prepared to Act Fast
A tight housing market can lead to multiple offers and multiple attempts before you find a seller to accept your offer. A good real estate agent will help you present a competitive offer. Be prepared to respond immediately and follow through with the lender for a smooth buying process.