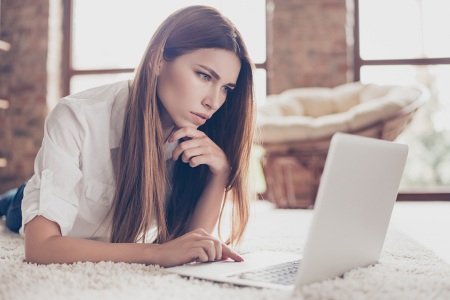 Paying in Installments vs. Paying in Full: What's the Best?
Paying in installments on a purchase is much easier on your monthly cash-flow. But over the long term, are you helping or hurting yourself? Is it better to pay in installments with a buy-now-pay-later service (BNPL) like Affirm, Afterpay, and Klarna? Or should you pay the full price to the retailer with your credit card? Let's take a look at the advantages and disadvantages of paying in installments vs. paying in full.
How Paying in Installments Work
Buy-now-pay-later is not new, but the pandemic shutdown created a significant increase in online sales. Yet, at the same time, due to consumer anxiety over the future, many are reluctant to use their credit cards. Retailers needed another way to help you buy.
Unlike a credit card, installment payments have a closing date, usually a few weeks or months. Typically, you'll have 2-to-4 charges that are automatically withdrawn from your debit card. Some BNPL services allow the installments to come from your credit card.
Paying in Installments vs. Paying in Full: What's the Best?
Buy-Now-Pay-Later Advantages
Easier on your budget. BNPL companies typically break up your purchase price into four installments, with the first 25% due at checkout. You'll have, on average, six weeks to pay off the purchase before interest is assessed.
Instant approval. The approval process is quick and rarely involves a hard-pull on your credit report. This reduces the number of new credit inquiries, which can hurt your credit score.

What are the Disadvantages?

Skyrocketing interest rates.If you don't pay your installment balance within the specified period, you could face interest rates as high as 30 percent. Some BNPL apps charge deferred interest, meaning that you pay accumulated interest based on the original purchase price rather than the balance remaining.
Not suitable for big-ticket items.Credit limits on BNPL apps are lower. It's not a good option if you're considering an expensive item.
You won't improve your credit score by paying in installments.Most BNPL apps don't report on-time payments to the credit bureaus.

Paying in Full Advantages

No interest rate surprises.Your interest rate was set when you opened the account. If there are any changes, your carrier will notify you. If you pay the balance in full each month, you'll pay no interest. If you only make the minimum payment, you'll incur interest on the balance.
Fast checkout.You've already been approved for your credit card. You can move quickly to check out.
Improve your credit score.Credit card carriers report to the credit bureaus. Responsible credit card use can boost your credit score.
Higher spending limit.You can use your credit card to finance big purchases.

What are the Disadvantages?

The grace period is shorter.Most credit card companies offer a grace period of 21 days before interest is assessed on the purchase. This is less than the six weeks extended by BNPL apps. If you pay late or miss payments, your carrier will charge fees and increase your interest rate.
The application process takes longer.Applying for a credit card is more time-consuming and requires a hard-pull on your credit report.
You can hurt your credit score.Paying late and carrying high balances on your credit card hurts your credit score.
Bottom Line
The ease of paying in installments with apps like Afterpay, Klarna, or Affirm can result in impulse buying. If you're not able to cover the installments, you'll face draconian interest fees, ultimately hurting your credit score. Read all the fine print before jumping in to take advantage of a BNPL plan. Paying in full with your credit card might be the more sensible and affordable way to make that purchase.