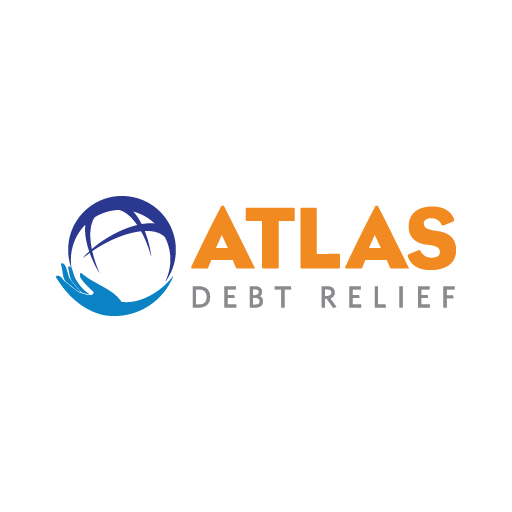 Rethinking Community College & What It Can Do For You
Filling out college applications and the FASFA financial aid forms can have you wondering if you will be among of the many students who graduate from college with overwhelming amounts of debt. Attending college is supposed to be a milestone towards independence both physically and financially. You want to earn a degree, meet new friends, and have some fun along the way, with a good paying job at the end of the road.  
For many students, community college represents a place to go if you were turned down everywhere else, or do not take college education seriously. But are these stereotypes accurate?
What is a Community College?
Once called Junior Colleges, community colleges are local two-year schools that provide a pathway to  university level education. Currently, there are approximately 1,160 community colleges nationwide serving over 12.4 million students. Community colleges are so successful in the US they are now available worldwide. Schools offer both credit and non-credit classes and cater to both full-time students and working professionals. Many community colleges carry accreditation making it easy to transfer classes towards a 4 - year u degree at a university.
What Does It Cost to Attend?
Strictly from a cost standpoint, attending a community college is no brainer: You save money on tuition while living at home, reducing or eliminating room and board costs your first two years of school. You are also making a two year financial commitment rather than four which may allow you to get your life in order.
With university costs rising an average of 5% each year, currently costing an average of $33,480 for a private University and $9,650 for an in-state school, the $3,347 average tuition cost of a community cost is a real bargain.
What Level Education Will You Receive?
The community college system offers a variety of educational opportunities meant to assist students at all levels: You can attend full time, with the intention of transferring to a four-year university. This plan requires working with a counselor and only enrolling in transferable classes You ease the transition to more challenging classes, while still maintaining the support and financial assistance from home. Many students work while in school allowing you to minimize or eliminate the need for student loans.
Part-time students also make up a large percentage of the student body. Classmates might attend for professional certifications, continuing education, trade school education, or take longer to finish a two-year degree program, due to full-time work or other obligations.
Smaller Classrooms and More Access to Professors
Community colleges are known for having small class sizes. Instead of taking Biology with 500 fellow students and never speaking to the professor, you enjoy a classroom of 30 to 50 students and weekly discussions with the instructor. Professors are not graduate assistants, but either full-time faculty or working professionals.
Most universities require freshmen to spend the first year, and sometimes two, making sure basic requirements like English, math, science and history are fulfilled, before moving on to degree building subjects. Completing these classes at a community college will build your base, save you thousands of dollars each year, and still lead to the university degree of your choice.
Financial Aid
Attending a two year community college versus a 4 year university offers the same financial aid considerations: You must apply for aid at the school and complete the FASFA to qualify for Federal aid. The college will calculate the cost of tuition along with estimated room and board expenses. Both part-time and full-time students may qualify for aid.
Students typically make two common errors with regard to financial aid: First, they wait until the last minute. It can take weeks to finalize your application and waiting until August can lead to fewer amounts of free aid, or not completing the process before classes begin. Apply for the FASFA when filing your taxes and get the process started. You can qualify for grants, scholarships, and other free aid, potentially eliminating the need for loans.
The second common mistake is borrowing too much. Maximizing student loans, even with lower costs, will lead to larger loan payments when you finish school. Only take out what you need and seek free aid to cover essentials.
How to Decide if A Community College is Right for You
Take advantage of early entrance programs. Many high schools offer programs allowing high school students to earn college credit before graduation. Students can take required high school classes counting towards graduation while accumulating college credit for the same class. Students who want to get a head start on college will find these classes very beneficial, and often free of charge.
Prefer a trade school career. Community colleges not only prepare students for university education, but many offer full trade programs including electrical, auto mechanics, cosmetology, construction, and computer programming, at a fraction of the cost of private technical schools.
Not clear on educational direction. A university is an expensive place to find your passion. When you are uncertain about a major or academic direction, you can take a variety of classes locally to discover your strengths. Available counseling can help you choose a course of study while exploring future employment opportunities before committing to a specific degree. This strategy could lead you to a different university than you would have selected right out of high school. Getting a year into an academic program and then switching major can add a year or more to the cost of your schooling.
Students favoring small classes and more attention. Access to professors, tutoring, and even remedial classes to make up for gaps in learning are common at the community college level. Professors are more available to assist with learning needs and ramp you up for more challenging upper-level university courses. Those who struggled academically can catch up with math and reading skills through classes that will likely not transfer but will increase your chances of success.
Need for flexibility. Some students want to work full time and take night classes. Others want the traditional college schedule with morning classes, leaving evenings for work or social activities. Most schools also offer limited online classes to meet the needs of working students. If you want to attend school while working or traveling, starting at a community college can provide the solutions you are seeking.
Whether you want to save money, work while in school, or struggled with the high school curriculum, community colleges fill the gaps in learning and provide a quality affordable education for those looking to stay local the first two years of college.