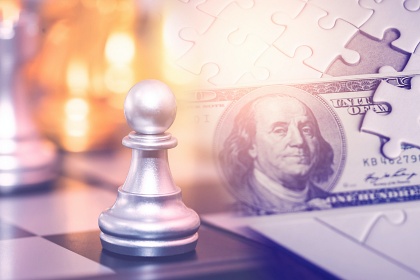 Six Smart Money Moves for Financial Independence
Achieving financial independence may sound like a lofty goal to some, but you will find it much easier if you take it to step by step. Financial independence means a debt-free existence that allows you to live comfortably while saving for the future. Follow these six steps to get there faster.
1. Learn savvy money management
You study intelligent methods of financial management and implement them. The earlier in life you learn how to handle money, the better you will do. Learn the ins and outs of budgeting. Force yourself to save money. Eliminate your debt. These items work together to bring about good financial health.
2. Open a high-yield savings account.
Although high-yield no longer means what it once did, you can still earn nearly three percent from some banks. You might question placing funds in savings instead of investments, but you need both account types to balance your risk. A savings account guarantees your returns. For example, The Bancorp partnered with Varo to back all of the online neobank's accounts. This makes Varo's high-yield savings a viable and safe option, so you can earn 2.80 percent APY.
3. Start investing early.
The newest trend in investing, investing apps, lets you use round-ups to contribute your change from debit and credit card purchases to your investment account. Popular apps include Acorns and Stash. Although you only make small deposits to the account with these, they add up quickly. As soon as these accounts reach $5, you can begin investing. You can also move money into the account through normal means such as a bank transfer or PayPal. This makes a savvy alternative for teaching children and grandchildren how to invest as well as a method of letting them choose their stocks.
4. Create multiple streams of income.
This can consist of having more than one job, opening a side gig, or creating a mechanism for passive income. You might develop yourself as an affiliate or purchase a rental property. Numerous methods exist for creating multiple income streams and your imagination and willingness are the only limits. Choose at least one active method and at least one passive method, then actively build them up.
5. Purchase life insurance with a cash value account.
Nearly everyone owns life insurance, but few know about the policies that include a cash value account. Once the purview of the high-income earners, these insurance policies also include a savings account that the insurance company links to an investment account. You pay premiums and receive a whole life policy with a guaranteed death benefit to your beneficiaries plus a portion of the premiums goes into the savings account that gets invested. Many insurance companies guarantee a minimum return.
6. Reinvest all dividends.
Regardless of the account, when you receive a dividend, reinvest it. Leave the interest earned on savings in the account. Reinvest dividends from every investment account and stock holdings back into those accounts. That includes the cash-value account. This helps you build wealth passively, but aggressively.
Reaching financial independence does not occur overnight, but you can make it happen. While following these steps takes time and discipline, you can build wealth and live comfortably, but debt-free.