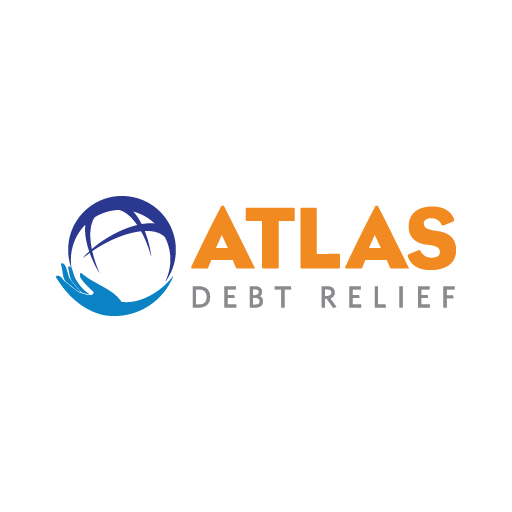 Last Minute Strategies to Lower Vacation Costs
When it comes to planning a vacation, typically the highest benefit goes to those who plan. Advanced reservations secure the best spots at the lowest price. You have more time to set aside money for your trip and gain more control over where you go and what you do.
The good news is that those who don't like to plan in advance, can also score lower prices by taking advantage of last minute deals. Many aspects of travel involve high fixed costs, which encourage companies to lower rates at the last minute to fill empty spots. Hotels, flights, and boats, from dinner cruises to ships, all have nearly the same costs whether they are full or empty.
As a result, companies use promotions to fill empty rooms and seats to increase business when sales run short. You can save money by taking advantage of these steep discounts. Use the following strategies to locate promotions and save money on last minute travel deals. In some cases, you might benefit from altering existing plans to ramp up savings.
Combine Costs Through Package Deals
Travel packages combine two or more aspects of travel at a lower price. In some cases, you might get a flight and a hotel room for less than a standalone flight. You could find a deal for independent travel, which includes both accommodations and a rental car.
Other common areas to find last-minute savings are through bundled attractions. City passes, tourist cards and combination attraction tickets can save both money and time. You do not have to stand in line for tickets, and you pay less through the advanced purchase. Online ticket purchases to individual venues can save an average of 10%, whereas combo passes or tourism cards can ramp the savings up to 60% of the cost of individual tickets.
Compare Transportations Costs
The two largest costs of travel are getting to the destination and the accommodations used upon your arrival. To save money on transportation, compare the cost of flying, train or bus fares, and driving. The total cost of travel will vary based on the number of people in your party and the distance between home and your destination. During the summer months, everything costs more, from airfares to gas prices. You can save money when you compare prices across modes of transportation, as well as comparing different travel dates.
Find Last-Minute Savings on Accommodations
With the average hotel costing $131 per night, a week stay can account for a large portion of your vacation budget. You can save money by adjusting the week of vacation, searching for rental homes by individual owners rather than hotel rooms, or camping. For example, VRBO lists homes for rent by individual owners. They have the power to offer steep last-minute discounts to fill their calendar. Airbnb is another website that caters to individuals renting rooms. By speaking to the owner directly, you can receive discounts up to 50% for last minute bookings. Another benefit of rental homes is the access to a kitchen and sometimes laundry facilities, which can increase the amount you can save.
Last-Minute Cruise Deals
Cruise ships are floating cities with high fixed costs. In most cases, the company would rather lower the price of a cruise to increase the number of guests. While they promote an all-inclusive vacation, cruises increase profits through on-board services, premium restaurants, and shore excursions. When you book within six weeks of the departure date, you can find major savings even to popular destinations. A flexible vacation schedule can lead you to significant savings on a last-minute cruise.
Loyalty Pays
Individual companies, as well as aggregator sites, offer flash sales, promo codes, and eleventh-hour discounts. They notify customers through social media, email promotions, and the company newsletter. You can also find specials through the tourist bureau at your chosen destination.
Skip Vacation Hot Spots
Popular destinations cost more because of the increase in demand, which can change from year to year. When a destination receives coverage in major magazines, celebrates a benchmark year, or hosts a major event, demand rises and more people want to visit. With the higher exposure, the location will raise prices on everything, from flights and accommodations to local activities.
Rather than choosing your destination first, begin with what you want to do. Then select a destination that offers the same activities, without the heavy promotion to drive demand and prices up. You will not only save money on travel, but will face fewer crowds, even during the peak season. For instance, you might choose to visit Savannah, Ga., rather than the more popular counterpart, Charleston. Both feature a quaint historic district, beaches, and a lively food scene. Hotels in the Charleston historic district trend between $200 and $400 per night, whereas a comparable room in Savannah will cost between $150 and $250.
Use Rewards
Cashing in points or miles to pay for rooms and flights is an effective way to lower vacation costs. Most reward programs allow you to accumulate points with everyday purchases, which you can then convert to free travel. Be aware, when you use reward points for last minute travel, some companies will charge last-minute booking fees, which could reduce the value of the reward.
Another way to convert reward points into travel savings is to use points from your credit card reward program. You can obtain gift cards at no cost for gas stations or restaurants. Gift cards are considered a form of payment, allowing you to double up on savings by combining them with other specials, promotions, or discounts. If you don't have enough points for a free gift card, you can buy discounted cards at membership clubs like Costco, or websites such as Gift Card Granny.