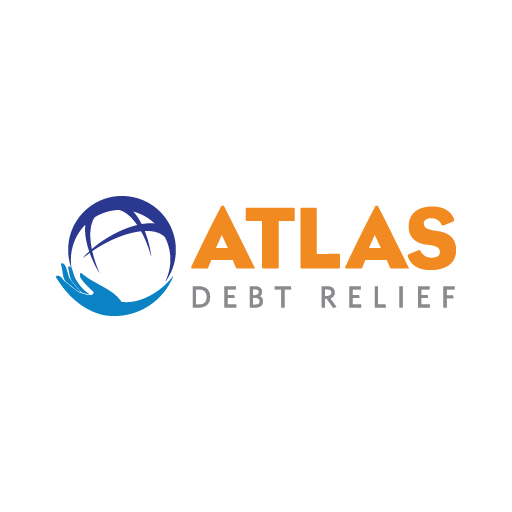 The Financial Impact of Multigenerational Homes & Tips to Make It Work
Multigenerational living arrangements became a trend starting in 2007 when the recession hit, and has increased in popularity each year over the last decade. Based on 2014 census data, nearly 19% of the United States population, or approximately 60 million people, lived with family members across multiple generations. These numbers are a sharp increase from 57 million Americans in 2012. The trend began when adult children began returning home after college because of the lack of quality jobs during the Great Recession.,
There are two key factors benefiting parties in multigenerational living arrangements. The first is a lower cost of care and the second is financial savings.
Reducing the Cost of Care
Reduced daycare expenses for young children. Whether the family consists of one or two-parents, having extra adults in the home lowers, and sometimes eliminates, day care costs for pre-school and school aged children. It is easier for parents to coordinate schedules, and sometimes retired grandparents may take on a bigger role. When grandparents are still in the workforce, they may stagger hours or work part time, leaving them with more time to help with grandchildren. Today few families can live on one income, and with the high cost of child care, the help from grandparents can allow everyone to save money for longer term financial needs. And, on the other side of the age spectrum, millennials now forced to live at home can help their parents by filling in with care of siblings and cousins when necessary.
Lower long-term care costs for the elderly. Another benefit of multi-generational living, is senior care for aging parents, which averages $3,500 a month or $42,000 per year. A health event, event such as the death of one parent or the onset of dementia, can trigger aging parents moving in with adult children, rather than placing them in a senior care facility. When a parent moves in with an adult child, you not only lower their living costs but can also improve their quality of life, reduce loneliness and depression, and often, extend the life of the parent.
Reduced Household Costs
Lower home expenses. Savings on home costs can be incremental because it is common to live in a larger home, expand an existing home, or add features friendly to seniors such as wider doors, special showers, and ramps instead of steps. In-law suites can add to the cost of the mortgage, but overall it is less than maintaining two separate homes.
Fewer setup outlays. Though the square footage may be larger, you do not have two sets of everything. Two or more families living in one home reduces the need for items such as furniture, appliances, and lawn equipment. Many times, it is a matter of getting rid of things rather than having to accumulate more to furnish and supply the home.
Reduce food costs. Having more adults in the home can reduce the amount you spend eating out because of the shared responsibility for meals. You can save money through the economies of scale in both buying and cooking habits. Purchasing staples in bulk, and cooking from scratch rather than premade meals lead to healthier eating and a lower overall cost of food.
Meet longer term goals faster. Whether the arrangement is temporary or permanent, if you share the budget you can pay down debt and save for long-term financial goals more efficiently. Seniors who have not saved enough, can live on less and put money away for long term care needs. Millennials can pay down student loan debt or save for a down payment for their own home. On the flip side, if one side of the arrangement pays for everything, it can be financially beneficial to one and financially detrimental to the other.
Reduce poverty among at-risk groups. Seniors living on social security alone or Millennials with high student loan payments and a low paying job are both at a higher risk of living in poverty. Combining resources within the family can reduce that risk and lead to more stable finances for the whole family.
How to Make It Work
Whether you planned for a multigenerational living arrangement or life events brought it about, there are a few steps you can take which will lead to a successful experience.
1)    Will the living arrangement be permanent or temporary? Decide the long term arrangements from the beginning. If it is temporary, discuss how long will everyone be together and an estimated timeline for independence.
2)    Set expectations upfront. Who is expected to do what and pay for what? Create a family budget and divide tasks. In a roommate situation, it seems obvious that everyone will share duties and financial obligations. Families tend to be less formal, which can lead to misunderstandings and financial struggles if you do not share both finances and household needs among all adults. Find a way for everyone to contribute and set appropriate expectations.
3)    Have regular family meetings. It is important to have open and honest discussions about the budget and everyone's needs. Formal monthly meetings is a good practice to review schedules, needs, and changes.
4)    Arrange for both group and private space. Combining more than one family reduces the privacy of everyone. Creating a personal space for each generation will allow everyone to work together without suffocating each other. In-law suites, multiple living spaces, and even separate entrances can provide a sense of privacy even though there is a single address. Some building codes do not allow for multiple kitchens, but most other living spaces can be divided based on the family's needs.
5)    Take the opportunity to build strong family ties. Multigenerational homes focus on interdependence instead of independence. Family members learn to work together to meet the needs of everyone, which can deepen relationships. Children learn compassion for the elderly, while the older generation can feel young and valued while helping grandchildren with homework or taking them on outings.
Like anything worthwhile, it takes effort to make it work, and living with parents or grandparents is not always a smooth experience. Economically speaking, multigenerational homes have many advantages, including improved finances and lower living costs for all generations.