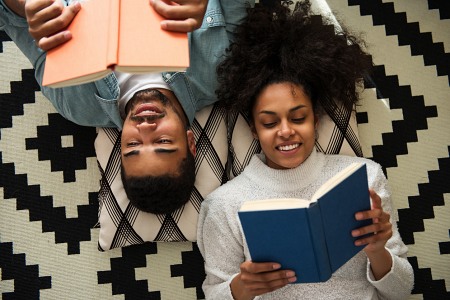 The Five Best Beginner Personal Finance Books
Everyone is looking to learn proper money management. However, most of us leave college or school with almost no understanding of finance. Because personal finance is complex, you need to start from the basics. Beginners need the right personal finance books to get them on the right track. It may not be easy at first, but your investment portfolio and wallet will thank you for reading the books below.
The Index Card by Helaine Olen and Harold Pollack
For starters, a single personal finance book will not solve all your money problems. In many instances, it might make things more complicated than you anticipated. You should, therefore, start with a simple book that clearly explains every vital concept.
The Index Card outlines ten principles that can help you build a robust financial future. It breaks everything down into chapters to cover everything from paying down debt to diversifying a portfolio. A simple look at the table of contents will help you learn good money habits.
Total Money Makeover by Dave Ramsey
When it comes to the personal finance industry, Dave Ramsey has set a name for himself. The Total Money Makeover gives beginners blunt pointers to getting their financial life in order. Using his book, you can learn how to get out of debt and control every coin you earn.
If you have difficulties clearing debt and increasing your credit card rating, this book is an excellent start. You can start living on your terms without a massive pile of debt resting on your shoulders. It is among the top sellers on Amazon because his advice has helped millions.
The Richest Man in Babylon by George S. Clason
If you need a more practical approach to personal finances, ensure you read The Richest Man in Babylon. It is a well-detailed story that teaches financial wisdom through its characters. You get advice on how to earn more and gain financial freedom.
While reading this book, you will come across several parables with valuable lessons on money management. The simple insights help beginners understand the consequences of every financial decision. This book can help you better your finances day after day.
Your Money or Your Life by Vicki Robin
Achieving financial independence starts with transforming your relationship with money. Vicki Robin and Joe Dominguez provide fundamental exercises in this book to change the way you view money. Therefore, you can make the next step towards investments and savings.
If you are the type of person with a budget, this book will push you in the right direction. It also gives detailed instructions on how to work towards your financial goals. You can learn how to build wealth, stick to a budget, and decrease expenses.
Why Didn't They Teach Me This in School? By Cary Siegel
As mentioned earlier, how to properly handle money should be taught in schools. However, every person will tell you they wish they learned more about money in school. Cary Siegel resolves this problem by bringing you eight principal money lessons and 99 principals.
'Why Didn't They Teach Me This in School?' is an easy-to-read book that can help kickstart your finance journey. You also get first-hand advice from a retired business executive who has seen it all.
It Starts with The Small Steps
Having high volumes of unsecured debts should not deter you from taking control of your finances. It starts with taking the simple steps like reading a beginner personal finance book.