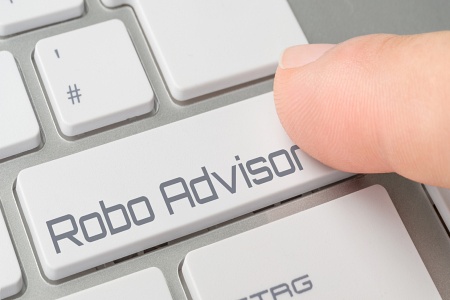 Top Robo-Advisors for Automating Your Investments
A robo-advisor is a digital platform that gives you automated financial planning guidance. It achieves this by collecting financial information from you as well as your future financial plans. Most robo-advisors will analyze the information you give them, and then they give you advice on which portfolio model and investment strategy would work the best for you.  The good thing about robo-advisors is that there are low fees and the accounts are easy to set up and maintain.  If you're looking for an investment account that's not complicated, then a robo-advisor might be the best option.
Here are a few of the best robo-advisors for automating your investments.
Betterment
This platform has existed since 2008 and is one of the best ones around.  Start by entering your personal information, and then you would choose your main financial goals.  From there, you'll choose to make your initial deposit and decide to automate the investments on a recurring basis.  After you do this, Betterment will offer you a group of six portfolios to choose from.  The asset allocation depends on the goals you set.  Betterment generally uses low-cost ETFs to diversify your portfolio.  If you're into socially responsible investing, this platform screens companies on environmental and social factors. Betterment gives you access to certified financial planners for advice and you get assistance with minimizing tax liabilities.
Wealthfront
This is a robo-advisor that is a little more sophisticated than Betterment, and the cost is affordable.You open the account, and then you answer questions about your risk tolerance and financial timeline.  Wealthfront would then give you a portfolio based on your goals from 11 asset classes.  These assets include stocks, ETFs, bonds, and real estate.  Wealthfront also has a cash management account that you can utilize.  It operates like a regular banking account and some features include:
Earned interest on your cash deposits
Bill pay
Check deposits
Advance access to your paychecks
No service fees or overdraft fees
Wealthfront offers tax-loss harvesting services. Tax-loss harvesting is when you sell losing investments to increase tax advantages.  In order to open the account, you'll need to have a minimum deposit of $500.
Acorns
This robo-advisor is great for new investors. If you link your debit or credit card to your Acorns account, this service will round up all of your purchases then add the spare change to your portfolio.  There is a minimum of a $5 deposit to get started, and the portfolio is mainly made up of well-diversified ETFs.  Acorns also offers Roth IRAs, traditional IRAs, and custodial accounts for kids. This platform allows you to automate your investments.
Fidelity Go
This is a cool robo-advisor for those who enjoy investing in large-cap stocks.  Fidelity Go has a heavy emphasis on large-cap stocks, and it has shown to bring strong returns.  There is no charge to open an account with Fidelity Go, and the minimum deposit amount is $10.00.
These robo-advisors are all great in automating your investments and building a strong financial future.