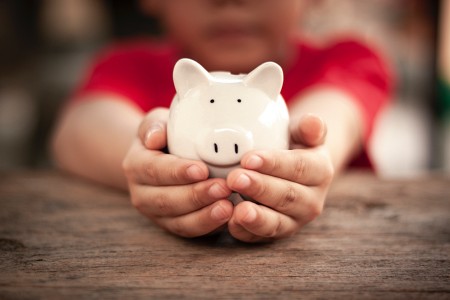 Who Will Get the Monthly Child Tax Credit?
Last March, the American Rescue Plan, signed by the President, temporarily expanded the child tax credits to $3,600 for children under six and $3,000 for older children. Previously, the maximum child tax credit was $2,000. This means that you might receive an additional $1,800 or $1,000. If you have children 17 and under and meet other requirements, you may see money in your account as early as July 15.
If you qualify, you'll receive:
$300 per month for each child under the age of six
$250 per month for each child between six and 17 (not 16)
The credits will continue monthly until December 2021.
How Does it Work?
Like the stimulus checks you received, the child tax credit is an advance on the tax credit you'll receive when you file your tax return. You'll receive half the amount via monthly installments as outlined above and the second half when you file your 2021 tax return.
Who Will Get the Monthly Child Tax Credit?
Depending on your income, you'll receive the full benefit or some portion of the tax credit. It breaks out as follows:
Full benefit:
Single parents earning less than $75,000 per year
Heads of household earning $112,500 per year
Married couples earning less than $150,000
You do not have to be employed to qualify, and there is no requirement for minimum income.
Phase-Out formula:
If you make more than the above amounts, your child tax credit is reduced by 5 cents for each $1 you earn above the limit until the credit is erased. A similar phase-out formula was used when distributing the first and second stimulus checks.
How is the Child Tax Credit Amount Calculated?
The amount you receive will be based on your income as reported on your 2020 tax return. If you haven't yet filed your 2020 return, the amount you receive will be based on the income reported on your 2019 return. Likewise, if you filed your 2020 return, but it still hasn't been processed.
If you usually qualify for the $2000 child tax credit, you'll still receive it next year at tax time. This is true even if you don't qualify for the expanded payments.
Other Requirements
Your children must be U.S. citizens or residents, and they must have a valid Social Security number.
They must reside with you for at least six months out of the year.
You must be eligible to claim your children as dependents on your 2021 tax return.
What if You Share Custody?
Much of the details still need to be worked out, but for now, what is clear is that the child tax credit will go to the parent who claims the child on their tax return. The IRS is working to formulate a strategy for those cases where parents take turns claiming the children as dependents.
What Do You Need to Do?
If you have filed your 2020 tax return, there is nothing for you to do. You'll receive your checks according to the schedule outlined above. The credit will arrive as a direct deposit, similar to your stimulus payment. Unless you provided different checking account details on your 2020 return, the IRS will use the same bank account.
You'll want to file your 2020 return to be eligible for the child tax credit. Filing online will speed up the time it takes to receive the deposit. And you should do this even if you're not required to file.
The IRS will not reduce the monthly deposits if you owe child support or other debts. But you can expect the final installment to be reduced by whatever amount you owe.
Bottom Line
The distribution of the child tax credit is pretty straightforward. As long as you qualify and have filed your 2020 or 2019 tax return, there is nothing for you to do.