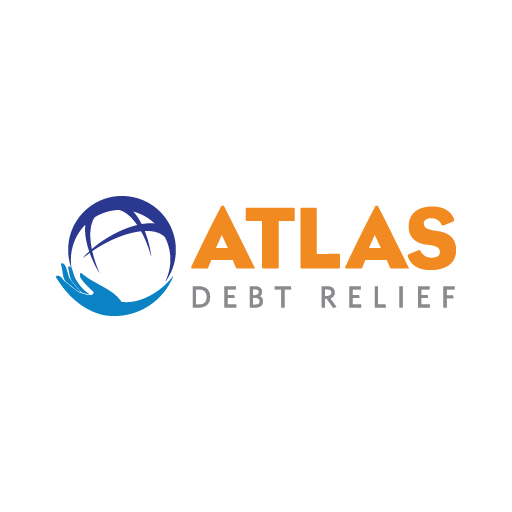 10 Tips to Lower the Cost of Homeowners Insurance
For most homeowners, insurance is a mandatory component of owning a home because lenders require you to maintain an active policy. The cost of insurance will vary in price based on the home's value, its location, the number of claims, credit score, deductible and more. You want to purchase enough insurance coverage to pay for unforeseen losses or damage to your property while keeping costs in check.
The average cost of homeowner's insurance premiums has steadily increased. Oregon has the lowest average premium $643, while Florida has the highest with an average of $1,993. Roughly 1 in 15 insured homeowners will file a claim each year, with the number of claims filed fluctuating based on weather-related events including winter storms and hurricanes. On average you will file a claim every nine years.
As premiums continue to rise, you may want to find effective ways to reduce premiums, without increasing the risk of higher out-of-pocket costs if you need to file a claim. The following tips will help you lower your rates without sacrificing coverage.
Increase Your Home Security

You can lower premiums by as much as 20% by installing safety and security devices in your residence. The FBI estimates that in the United States, a burglary occurs every 15 seconds. Lack of home security makes you three times more likely to be a target.

Home security companies will install a monitoring system that often connects with a call center, providing you with fast access to help in the event of an emergency. Whether it is a fire or a burglary, getting help fast can limit losses.

Insurance companies look for ways to lower risk and will reward you with lower premiums when you add this additional layer of protection to your home. Check with the company before installing a system to ensure the safety measures you choose you will qualify for a discount.

Other security measures you can take, which might lead to insurance discounts include installing smoke and carbon monoxide detectors, upgrading outside doors with deadbolts, and upgrading electrical systems.

Show Your Loyalty

Insurance companies often lower rates at each renewal to encourage you to stay with the company. Some policies offer rebates when you do not make a claim or other loyalty incentives. If you find a better rate with a competitor, ask the company to match the price before switching.

Update the Insurance Company on Home Improvements

Some renovations and upgrades can reduce insurance premiums. For instance, installing a new roof could reduce premiums by 10-20%. If you live in a hurricane-prone state, installing features such as hurricane straps, waterproofing, or the best shingles on the market could lead to additional discounts. In order to qualify for the discount, the insurance company might require documentation and professional installation.

Bundling Insurance Policies

Combining policies with one company will often lead to higher discounts without changing coverage limits. The saving you receive will vary based on the company and the types of policies you buy. The average savings for combining policies is 15%.

Increase the Deductible

While a higher deductible does raise out of pocket costs, you can save on monthly payments. When you make infrequent claims, you can save money with a higher deductible, provided you have enough in savings to cover the difference.

Ask for Discounts

There are many obscure discounts you might not think of when applying for a policy. For example, companies may offer savings based on where you work, where you went to college or your profession. You may receive discounts if you are retired, a military veteran, or another factor that reduces your risk.

Maintain A Solid Credit Score

Credit scores can heavily influence rates unless you live in California, Hawaii, or Massachusetts, which ban using credit scores when determining insurance rates. The insurance score is not the same as a credit score. However, both use information from your credit report to determine risk.

Factors involved in determining an insurance score include payment history, bankruptcies, collections, and credit utilization.

Insure the Home's Value Rather Than a Rebuild

Insurance coverage varies when calculating the total loss of a home. You can insure the home based on its market value, which provides the lowest premium. The downside is that it could cost more to rebuild than the home's market value, leaving you underinsured.

You should determine what type of replacement coverage you need and subtract the value of the land, which will still be in place even if a weather-related event destroys your home. Other factors in the home's value include other structures, how much coverage you need for your personal property, and whether you want to include temporary housing in the event your home becomes inhabitable.

Evaluate the Worth of Your Possessions and the Specifics of Your Policy

Knowing the terms of your policy can provide additional savings. Do you need every coverage listed on your policy? Are you paying for unnecessary riders? Do you have items listed among the policy exceptions that need coverage?

After a loss is not the time to discover what is not covered by the insurance company. You can limit your risk of loss and ensure you have adequate coverage by understanding the policy and its exceptions compared to the risks in your geographic location.

Evaluate Private Versus Government Insurance

Some policies, like flood insurance, are offered by both private and government sources to ensure everyone needing a policy has access to affordable coverage. Compare both private and government-sponsored policies in these cases.

You can contact your local state department of insurance for companies in your area offering services.