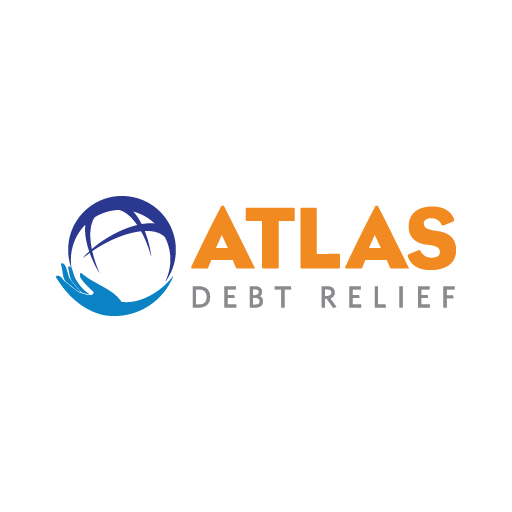 The Truth about College Scholarships
With the rising cost of college, turning to private scholarships is one way to reduce the dependence on student loans. However, there are many myths about college scholarships that set incorrect expectations and cost students money. Unfortunately, the perpetual falsehoods regarding scholarships turn away many would-be recipients and can result in higher costs for college education. Consider that for every one dollar in free money you receive could easily save $2 in the repayment cost of loans when adding the ongoing cost of interest accrued.
Winning a few scholarships each year can add up to thousands of dollars in reduced student loans by graduation. Perhaps the biggest benefit to private college scholarships is that you can use the money at the school of your choice and you never have to pay it back.
Here are the most common myths which may discourage students from applying or may lead to overconfidence. For most students, scholarships will supplement the cost of education rather than become the primary source of funding. Scholarships.com estimates that students can win a piece of more than 3.7 million scholarships totaling over 19 billion dollars worth of free financial assistance for college.
Here Are the Myths Which Lead to Believing It's Easy to Get Free Money:
Myth #1: There Are Millions Left Each Year in Unclaimed Scholarship Money
The figure often quoted is based on a study completed in the 1970's highlighting the light use of employer tuition assistance programs. Not every scholarship available finds an award recipient because some have strict criteria and may not find qualified applicants based on the scholarship guidelines. Organizations giving away money to support a student's education want to assist with the high cost of a college education, not hide money from potential recipients.
Myth #2: High GPA or Exceptional Athletic Ability Will Win You a Free Ride
Full ride scholarships are the exception to the rule. While they do exist, studies estimate only 0.3% of students win merit-based scholarships covering 100% of the cost of education. The number only rises to 1% of students who win enough grants and scholarships to earn 90% of the cost of school, and 3.4% win enough to cover 75%. That leaves the clear majority of students seeking multiple sources of funding and multiple scholarships to reduce the burden of paying for school.
When looking at high GPA applicants, consider that there are over 37,000 high schools in the US, at last count, leaving nearly 75,000 valedictorians and salutatorians looking for scholarships, creating a lot of competition for the most coveted scholarships. Athletes have equally ambitious standards for winning full scholarships based on athletic ability. Prescholar.com offers a list of full-ride scholarships available at a handful of colleges and universities.
Here Are the Myths Which Lead to Believing It's Too Hard to Get Free Money:
On the other side of the myth spectrum are the beliefs that discourage students of all ages from applying for scholarships. Here are a few of the most common ones:
Myth #3: The Competition Is Too Fierce to Win
Students do not want to waste time filling out applications if they feel they never have a chance to win. The competition for scholarships varies based on how easy it is to apply, the criteria to qualify, and the amount of money involved. The stricter the qualifications, the higher the money, and the easier it is to apply, the more applicants the scholarship receives. Would you write a two-page essay to win $500? How about $2,000? What about a $250 scholarship that only takes five minutes to complete? When the majority of students decide, the process is too much work, there will be a lot less competition, increasing your odds of winning substantially.
Myth #4: You Must Have Excellent Grades to Win Scholarships
Many scholarships do rely on an academic threshold to shrink the field of applicants. Many scholarships face more applicants than money and want a way to zone in on students with the highest chance of success. Grades and test scores are one measure of taking school seriously, a measure of learning and competencies. As a result, many sources of free money use grades, SAT or ACT scores or both as basic scholarship criteria.
While this might eliminate the number of scholarships for which you qualify, there are still hundreds that do not consider academic achievement in any way. Some examples include contests, essays, or display of talent. Others relate to nonprofit agencies, businesses, and organizations which consider affiliation, random drawings or other criteria. For example, scouting programs, 4-H, and hunting clubs may offer scholarships to local members.
Myth #5: You Must Have Special Consideration for Race or Income to Qualify
There are scholarships specifically targeted to minority and low-incomestudents. However, the bulk of scholarships do not take these criteria into consideration.Less than 10% of all scholarships consider race as a factor. Statistically, those in the middle class, with household incomes ranging from $50,000 to $100,000, win the most money through private scholarships.
Scholarships base giving on either merit or need. Private scholarships tend to focus on merit, which opens the door for all levels of applicants to win the money needed to pay for school. Much of the need-based aid student receive is in the form of grant money or school funds to help lower-income students pay for college.