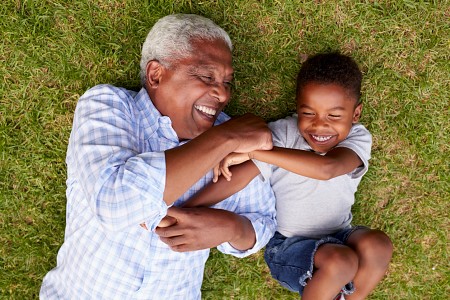 5 Fun Activities for an Amazing Grandparents' Day
Grandparents provide more than just extra hugs, kisses, and sweets. They also provide tremendous wisdom and unconditional love to grandchildren. One of the best ways to celebrate Grandparents' Day is to spend quality time with them. They want to know what is going on in your life and how they can help you be better people in life. Laugh at their jokes and ask them questions about what life was like for them when they were younger. Here are a few fun ways to enjoy your grandparents on this day.
Have An Afternoon of Baking
If your grandmother is an excellent baker, visit her and prepare your favorite dessert recipes with her. Maybe she can show you her longtime recipe collection and talk about how she learned to bake certain desserts. You might learn that it was her mother-in-law who first showed her how to make those delicious brownies that your grandfather loves so much. Or she might talk about how she started baking souffles after being inspired by a job she had at a bakery.
Shop Grandpa's Closet
If you're a young man who admires your grandfather's fashion sense, you can head to his house and borrow some of his outfits for any special occasions that you're planning for soon. Ask your grandfather for fashion advice and his opinion about the latest fashions that men are wearing these days.  Ask him about other life issues such as choosing a career, picking the best partner, dealing with coworkers on the job, and spiritual matters.
Picnic in The Backyard
Another fun idea would be to have a picnic with your grandparents in their backyard. Prepare their favorite meals and drinks and take them with you. During the picnic, you and your grandparents can play board games and card games. Tell fun fictional stories that they'll think will be humorous. Maybe you can put on your grandparents' favorite songs and watch them dance and sing.
Thrift Store Shopping Day
For all grandparents who love to shop at the thrift store, then this idea is for you.  Call the grandkids and invite them for a Saturday thrift shopping spree. Look around for games, toys, outfits, and books that the grandkids will enjoy. If your grandkids are adults, they can pay for your items as a present to you. Turn the shopping trip into a contest. Give each grandchild a certain amount of money and they can only buy items with this money. The winner with the most interesting items gets to choose what everyone will have for dinner later in the day.
Storytime with the Grandparents
Bring your kids' favorite books over to your parents' house and then your parents can have storytime with your kids.  This is a neat option if the kids don't live near a library but enjoy storytime events.  The grandparents can start the sessions with a sing-along and then have snacks. From there, the grandparents would read the books to the kids or even act out the scenes in the books to make it more interesting.
Grandparents are essential to kids' lives. They can provide stability, fun, and at times the discipline that is needed in order for kids to thrive. These activities will bring grandparents much closer to their grandchildren and create a lifetime of memories.