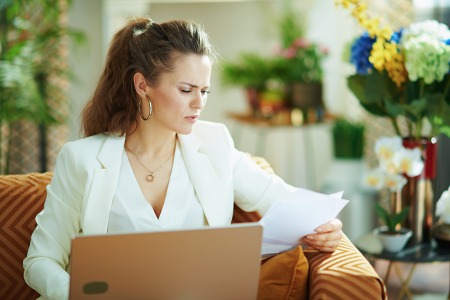 5 Ways to Get Health Insurance When Unemployed
If you're unemployed, you may feel frustrated, especially when looking to secure health insurance. Without a job, you won't have the health insurance benefits provided by employers. However, you shouldn't be worried because you can explore several options for getting health insurance, whether unemployed, self-employed, or earning a low income. Here are several ways to get health insurance.
Medicaid
Many people with a low income are not aware that they qualify for Medicaid services. The good news is that you can get health coverage under Medicaid even with a limited income. This is because Medicaid only looks at your current income and not what you've earned for the past year.
This is a better option for recently unemployed individuals and even those living below the poverty line. It is imperative to remain updated with the current amendments because the requirements keep changing each year.
COBRA Insurance
The Consolidated Omnibus Budget Reconciliation Act (COBRA) is a medical plan that allows recently unemployed individuals to continue using their former employer's health plan for about 18 months.
Unfortunately, you will need to pay the entire premium since you're not employed, and your employer does not subsidize the cost of the coverage. So, if you can afford COBRA comfortably, it can be a good option. Also, if you're going back to college, you may use your parent's health plan through COBRA.
Sign Up for Medicare
Medicare is a health plan provided by the government. People above 65 may qualify for Medicare. Those below 65 with certain health challenges can also qualify. This is an easy program to enroll in since you can do it online via the Social Security Website.
You can join even if you are not yet ready to sign up for Social Security benefits. If you didn't sign up for Medicare after 65 years because you were still working, you're allowed to sign up within eight months after leaving employment.
Join Your Spouse or Parent Health Plan
Another easier way to get health insurance is by getting coverage through your parents or spouse. You may be able to join the plan as a dependent when your parents or spouse is employed.
However, if your spouse or parents are not covered under their employer's health plan, you can still join the plan outside the usual enrollment.
You are eligible to join the plan under your parent if you are below 26 years old. Remember, you need to check the premiums you will need to add to the coverage.
Group Health Coverage from Memberships
If you're a member of certain groups such as University Alumni associations, you're privileged to get various insurance, including health insurance.
It is worth noting that the associations will not pay the premiums as your employer would. However, the good thing is that the premiums are slightly lower because the associations receive discounts.
Therefore, if you are a member of certain associations, find out if they offer group health insurance. If you do not currently belong to any, you can research various organizations that provide such privileges and join them.
Using the information above can help you get health insurance when unemployed. Ensure you research intensively for an option that suits your needs before you sign up.