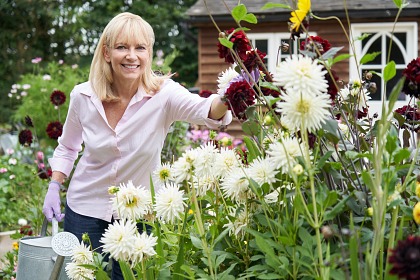 5 Ways to Prepare for an Unexpected Retirement
We'd all like to work as long as we'd like to work – no more, no less. Sometimes, though, there are inevitable circumstances that cause us to retire early unexpectedly, such as job loss, health issues, or the need to care for a loved one. Even our most well-made plans in life can fail. But even in the midst of failure, there are solutions.
Retiring early is challenging when you don't have any other options, but it is possible. Here are several ways for you to ensure that your early retirement is successful.
1. Determine your healthcare needs
Medicare kicks in at age 65. If you're 65 or older, then definitely subscribe to that. But if you're retiring before that age, then you need to look into how you'll pay for healthcare until you're 65.
If you're married and your spouse is employed, you may be able to use your spouse's insurance. If not, you may want to consider buying insurance through the Affordable Care Act marketplace or see if you qualify for Consolidated Omnibus Budget Reconciliation Act (COBRA) coverage via your former employer. Determine if you need supplemental plans for other types of care, such as dental care. Research all your options before committing to insurance.
2. Think about claiming Social Security early
You can start claiming Social Security benefits at age 62. Depending on your situation, that could be a good idea. The payments could help you out financially and lead you to withdraw less money from your retirement account.
Keep in mind, however, that by claiming Social Security earlier than your full retirement age (FRA), which is either 66 or 67 depending on the year you were born, you reduce your benefits by up to 30%.
Talking to a financial adviser who specializes in Social Security can help you navigate this process and ensure you're making the right decisions.
3. Take a look at other employment options.
After retiring early, a part-time job could allow you to keep busy, give you much-needed additional income, or acquire employer-sponsored health insurance. It could also help you maintain your mental fitness.
Gig jobs are hard to come by right now, so if you can't find one right now, make sure to look into getting one when the economy starts to improve.
4. Look into guaranteed income products
Financial products such as annuities can give retirees something similar to a regular paycheck to help them reach their goals. If you're interested in getting one, consider talking to a financial adviser to determine if one would be suitable for your financial situation.
5. Work on your budget
Be sure to create a comprehensive budget to ensure that your savings are used as efficiently as possible. Take careful note of what expenses you have, and sort them into various categories. Prioritize essential spending while setting aside funds for discretionary spending ("fun money").
In conclusion, early retirement is difficult, but by having a clear strategy in place and, if needed, guidance from a financial adviser, you can get through it. Don't forget to stay connected to what makes you happy, even when your life changes.