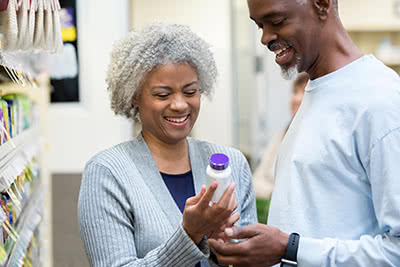 6 Senior Discounts That Make Getting Older a Little Easier
Getting older is not for the faint of heart. Joints begin to ache, energy levels drop, and things just don't work as well as they did when you were young. However, there are some great things about getting older. One of the perks of aging is discounts! Here are 6 discounts that make getting older a little easier.
1. Discounts on food
The older population generally gets a 10% to 15% discount at many popular restaurants. For example, if you are 60 or older you can enjoy up to 15% off at Applebee's. You can also get discounts at some grocery stores. If you shop at Publix, every Wednesday they offer 5% off to those 60 and older. There are also some discounts for those who are 50 and over as well. For example, if you are 50 or older you can enjoy 15% off at Outback Steakhouse if you are an AARP card holder.
2. Discounts on Clothing
Even the older crowd likes to stay on point with the latest fashion trends, and they can do it cheaper than the younger crowd thanks to senior discounts. If you are 55 or older, you can get 10% off at Dress Barn. If you are 60 or older, you can enjoy 15% off at Kohl's.
3. Discounts on travel
If you are 65 or older, you can enjoy a discounted flight with American Airlines. Not all flights will qualify, so it's a good idea to call and verify your flight is eligible. If you are traveling to Alaska, you can enjoy 10% off if you are 62 or older with Alaska Airlines. There are alternatives to air travel as well. Greyhound offers 5% at 62 and older and Amtrak offers 15% at 62 and older.
4. Discounts on rental cars
After the nice discount you just enjoyed on your flight, you can also get great discounts with virtually any rental car company. Companies such as Avis, Hertz, Budget, and more offer discounts ranging from 10% all the way up to 30% if you are using an AARP card. The age range for discounts for most car rental companies is also a very generous 50 and over.
5. Discounts on lodging
When you reach your destination, you'll need a place to stay. There are many hotels that offer discounts to the 50 and older crowd. Marriott hotels offer a 15% discount to those 62 and older. You can enjoy a 10% or more off of your stay at Best Western if you have an AARP card and aged 55 or older.
6. Discounts on cellular services
Cellular service can be very expensive. However, if you are 65 or older you can take advantage of Verizon's Nationwide 65 Plus Plan for just $29.99 a month. If you are an AARP member and 50 or older, you can enjoy a cell plan for less than $25 a month at Consumer Cellular.
Getting older is tough, but there are things that the older crowd can look forward to as they approach their golden years. Retirement opens up new opportunities for adventure in traveling, and to make it more affordable there are lots of great travel discounts available.