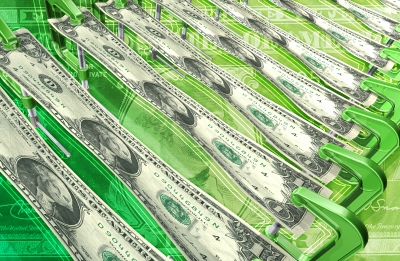 6 Ways to Stretch Your Dollars During Uncertain Times
Due to COVID-19, you may be in a different financial place than just a month ago. Rest assured this is only temporary. To help, here are 6 ways you can stretch your dollars as far as possible.
1. Create a budget
It is the best way to track your spending and make smarter spending decisions. And, there are many budgeting apps, such as Mint, now available to help. (Click here for other budgeting apps)
2. Pause memberships, services, and subscriptions
If you have a gym membership, make sure you are not being charged at this time. For newspaper/magazine subscriptions, opt for a digital format as they are cheaper than print. For TV, consider switching from traditional cable to a streaming site.
3. Be mindful of utility use
Due to stay at home orders, you likely find yourself at home a lot more right now, which means higher utility use. To reduce costs, shut lights off in rooms you're not in, unplug your fully charged laptop, and don't have TV on just for background noise. Use a natural light source during the daytime and light a candle when the sun starts to set. Your month-end self and mother nature will thank you.
4. Use rebate/discount sites
It may be tempting to online shop with your newfound free time. If you shop online, sign up for rebate websites such as Rakuten, Honey, or Fetch to earn money back every time you shop.
5. Take advantage of free offers
Many companies are running specials. Streaming, audio book, podcast, and exercise sites are offering free trials, online marketplaces are offering free delivery, theatres are live-streaming plays…the list goes on. Research the activities you like for offers that you'll love.
Look at your credit card statements from the past few months or use a service like Mint to track your spending. Then, put aside a majority percentage of that money to a special savings account every month; the rest you can use on "fun stuff."
6. Pay off your debt
This may seem counterintuitive, but tackling your debt now means paying less interest in the future. Lenders and creditors are highly motivated to resolve debt now. Make it a mission to come out of this pandemic in a better place than you were before.
We hope we've inspired you to act, no matter how small, towards a better financial future.