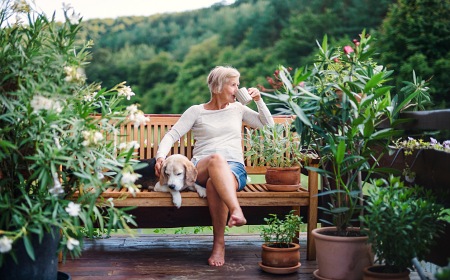 Forced to Retire Early? Follow These 5 Steps
People retire every day; many plan their retirement while others retire early due to unforeseen circumstances. The Employee Benefit Research Institute, a nonprofit, conducted a survey in 2019 that showed that about half of retired people stop working sooner than they had anticipated, 33% retired early because they were financially stable, and the rest retired early for health reasons.
Unfortunately, many Americans retire prematurely by force, not by choice, and if you're not financially secure, the impact can be devastating. Regardless of how you end up in the situation, the fact is that you're there — so what do you do now? We put together a list of things you can do to better prepare for unforeseen circumstances.
The Road to Success with A Peace of Mind
1. Survey Your Situation
Start by creating a list of your expenses to include all sources of income. Tally up your finances - pensions, social security, savings, and income taxes etc. Compare that to your anticipated monthly expenses if you were to retire five years early.
Your future depends on how you manage your finances going forward. If you have not yet reached age 62 for Social Security, it's a good idea to look into alternative health care options. 
3. Investments Matter — Do I Dip Slightly or Not?
Any investments such as 401(k), IRA accounts etc. that you have would be better left alone for right now. Preserving your retirement savings is crucial for your comfort as you reach retirement age (for those forced into early retirement).
Keep in mind that selling your investments — more often than not — will probably trigger a capital gains tax if your intent is to gain a profit. Don't hesitate to ask one of our professionals to help you understand any investments that aren't yielding the returns that you expected.
Together we and arrive at the best combination of growth and security in reference to any stocks, bonds, pensions, or other fixed-income investments for your individual situation.
4. What Is the Rule of 55?
Imagine that you are or will be 55 this year, if you're a government public safety officer with a government benefit plan then think age 50. A lot of people don't know that the rule of 55 could allow for them to be able to withdraw some funds from your 401(k), 403(b) or any other employer plan that qualifies, and it's free of the normal early-withdrawal fees, however, you will still be responsible for your regular taxes, and it doesn't include IRA. 
5. Looking into Health Insurance
Early retirement could result in losing your employer-based medical insurance, so you may also want to look into alternative health insurance if you have not yet reached the Medicare eligibility age of 65. 
More to Consider
If you believe that your month-to-month expenses are on point, then you will most likely be okay.  However, if you believe that those expenses might be more than expected, think about:
Waiting to retire if that's an option for you
To prevent unforeseen costs, start increasing what you put into savings now.
Cutting your budget to secure your future
Consider part-time work (if possible)