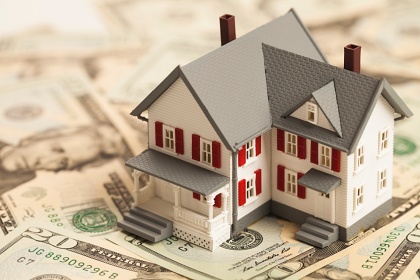 Home Refinancing During COVID-19: What You Need to Know
Home mortgage refinancing can be a smart way to reduce your monthly payment, freeing up more cash to put toward your savings objectives. Fox Business News reports that there's been an increase of 215.5% in mortgage refinances over last year. It looks like a lot of homeowners are taking advantage of the interest rate drop. If you're carrying a high-interest rate loan, you might be tempted to jump on board. Or maybe not. Home refinancing during COVID-19 is not the usual story. Here's what you need to know.
Interest Rates Dropped
According to Freddie Mac, the average interest today on a 30-year, fixed-rate mortgage is around 2.8%. 15-year fixed-rate loans are averaging about 2.33%. The Fed Reserve announced its intent to keep short-term rates close to zero through 2023. Last December, interest on a 30-year loan was 4.55%.
Usually, you want to refinance when the interest rates are considerably lower than they were when you took out your mortgage. But it's not the only consideration. When you refinance, you incur expenses such as closing costs, appraisal, and loan origination fees. You'll want to evaluate the benefits of the lower interest rate versus the cost of refinancing.
Today there's a new twist. Home refinancing during COVID-19 has caused a few extra costs and hassles to consider.
New Refinance Fee
Starting on the first of December 2020, borrowers will be assessed a new fee of .50% when refinancing mortgage loans. The money will be applied to COVID-19 losses experienced by Freddie Mac and Fannie Mae. You may remember that the government took action to protect homeowners unable to pay their mortgage from foreclosure. Renters were saved from eviction. If your loan balance is less than $125,000, you'll be exempt from this fee.
Longer Time to Process
If you want to move quickly to capture these low-interest rates, you might be frustrated. The disruptions caused by COVID-19, such as office closures combined with a high demand for refinancing, has lengthened the time it takes to process applications. Government recording offices are closed or operating with reduced staff, increasing the time it takes to conduct title searches and deed filings. You can expect to wait from two weeks to two months to complete your home refinancing application.
Social Distancing
Before the coronavirus pandemic, you might have preferred to meet your mortgage lender in person. It helps to build a relationship to secure the most affordable options. Plus, you can get all your questions answered right away.
Today, a trip to a lender is much more cumbersome. You may need to wait outside. You'll need to wear a mask, of course, and might not even see the loan agent. Home appraisals and home inspections may be grossly modified or simply unavailable. Many appraisers are only checking the outside of the home. Stories are told about closings taking place in cars. You might want to think about whether these hassles are worth it, or would you prefer to wait until the pandemic is over?
On the other hand, going online has become much more popular. Many fintech platforms will prequalify you within minutes of completing your application. You'll still have the same costs, but it'll be a smoother process.
Timing is Everything
Last spring, at the beginning of the pandemic, everything came to a standstill. Mortgage rates began to tumble, igniting a home refinancing boom. Low-interest rates, like those quoted above, appear to be locked in for the long-term. But, with a vaccine on the horizon and improving market conditions, financial experts predict that mortgage rates could bump up to even higher levels than before the pandemic.
Bottom Line
Refinancing your mortgage can save you money if the drop in interest rates outweighs the costs of refinancing. It helps, though, to move quickly to take advantage of interest rate drops. But home refinancing during COVID-19 is a slow process. The additional costs and annoyances may not be worth it.