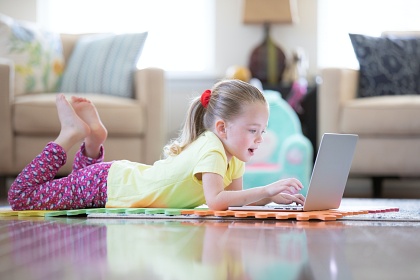 Keep Distance Learning Engaging with Virtual Adventures
Having to keep 30 kids focused on school from a computer screen is no easy task for any teacher, just as juggling raising a family and working from home while picking up remote learning is a struggle for parents everywhere. Virtual adventures and field trips are a fantastic way to entertain young minds, give them perspective on the world and different cultures, as well as educate them in a more interactive and hands-on way.
Everyone learns differently, and virtual learning doesn't work for every student, so adapting online learning to different learning styles is essential. Many students don't thrive in learning from simply reading or listening but require a more tactile approach in order to succeed. There is an incredible number of resources for virtual adventures that are accessible for any family and can apply to almost any subject. The best part of a virtual adventure (aside from safety, fun, and convenience) is that the following remote field trips are all 100% free!
To start, The Smithsonian National Museum of Natural History and Discovery Education offer so many interactive virtual tours that cover a wide variety of educational subjects, and their website is a great place to start your virtual field trip adventure.
History
History, historically, is not the most entertaining subject in schools. Naturally, teaching history is necessary, but teaching history to students in a way that engages them is proven to be more effective than asking for them to memorize dates and facts. HistoryView is a diverse resource for all kinds of virtual adventures all over the world that are completely free and fun for students of all ages. There are also a number of museums and historical societies that have put together incredible virtual tours and field trips of historical sites all over the world.
World History
If your student is focused on World History this semester, there are some amazing options to learn about the world and tour historical landmarks without ever leaving the house. Start all the way at the ancient pyramids and explore ancient Egypt with PBS or if you want to go further east to see a marvel of architecture you can Explore The Great Wall of China. If your student is learning about World War II, Anne Frank's Secret Annex is a detailed and interesting educational tour of a piece of history.
U.S. History 
There are many museums in the United States who have had virtual tours available from the beginning of the pandemic, and they serve as an entertaining way to learn about U.S. history. An interactive tour at Ellis Island is a fantastic way to learn about the initial creation of the United States from the perspective of the first colonizers. If your student is learning indigenous history, there are several virtual field trips focused on Native American History as well. There are even virtual tours available for your sports history fans at the Baseball Hall of Fame.
No matter what your student is focusing on in social studies, a virtual adventure is a great way to add context to a lesson and keep the education engaging.
Science
Do your students love animals and nature? Many zoos, aquariums, and farms are offering virtual educational tours that are packed full of science and adventure. The National Parks Service also offers several virtual national parks tours for students interested in conservation and the national parks. You can also explore the Great Lakes from the comfort of your couch.
If biology, ecology, and environmental science aren't ideal for your lesson, take your students out of this world and all the way to Mars with this virtual tour of mars by Google!
English and The Arts
Every subject has a virtual adventure to pair with each lesson, even if you might have to get creative. English isn't just reading and writing, there are so many virtual adventures you can take with the world's greatest writers and protagonists. Follow a character's journey through a novel with a Google Lit Trip.
A well-rounded education always includes the arts, you can dive into art history with Google Arts and Culture, take a trip to The Museum of Modern Art, or visit world-famous art museums like the Louvre or Van Gogh museum.  Music lovers and students can even take a tour of music's history and cultural roots.
Learning isn't easy, teaching isn't easy, and doing either safely in a pandemic is tricky to navigate. Whether you're a parent learning the best ways to balance teaching and raising your children, or a teacher trying to maintain the focus of your students from a Zoom call, a virtual adventure is a great way to break the monotony of remote learning and interest young people in their education and the world.