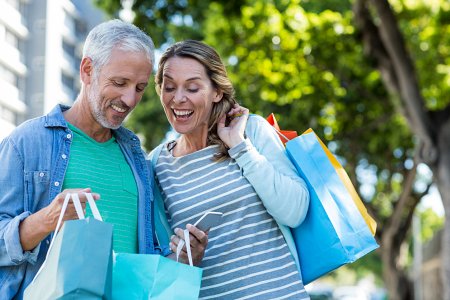 Smart Money Moves and Spending Habits Everyone Should Be Making Today
Especially in the wake of a global pandemic, almost everyone from individuals to businesses is most likely to be struggling financially during these difficult times. Thankfully there are ways to save money and make choices for better financial stability. So without any further ado, here are a few methods to make smarter money moves to change spending habits to better manage and enhance your budget both today and in the future.
Getting Paid For Online Activities
Participating in everyday internet activities like playing games, watching videos, taking surveys, and reading emails could put some extra cash into bank accounts. At Inbox Dollars, since 2000 they've paid over $80 million to members for performing these ordinary tasks.  In partnership with market researchers, they also offer ongoing promotions and contests for participants as an extra incentive at making more money. There are also free printable or scannable coupons for saving even more cash.
Canceling Unused Subscriptions
In today's high-tech society, many of us may have multiple monthly online paid subscriptions for a number of different services from entertainment to regular product deliveries and more. However, it's important to review these subscriptions regularly from time to time to ensure we're actually using them. Check your credit card statement(s) to make sure you're really using these services and cancel those you don't need. After all, you could be saving hundreds of dollars annually in some cases.
Getting Better Value For Daily Necessities
If you're still smoking, consider quitting especially considering the overwhelming cost of cigarettes recently and prices continue to soar. If you must light up or use other tobacco-related products, seek out smoke shops for reduced prices compared to convenience stores or other vendors. For other daily habits and necessities, remember these alternatives for getting a bigger bang for your spending buck:
Coffee: For lovers of that morning cup of Joe or an afternoon pick-me-up coming from caffeine, stop shopping at popular to-go vendors and consider less expensive alternatives. For example, coffee connoisseurs concerned with better taste might want to think about purchasing an espresso machine or another type of gourmet coffee maker. While they come with an up-front cost, shop around for a good deal so that the device will quickly pay for itself and savings will add up over time
Groceries: Remember the first cardinal rule when getting groceries, never go shopping on an empty stomach or when hungry because purchasers tend to overbuy. In that light, always make, bring, and stick to a grocery list without deviating with impulse buys unless it's an amazing bargain you can't pass up that makes sense at the time.
Cooking: Speaking of food, when preparing our favorite meals, especially during hotter summer months, grilling outdoors or using an air fryer indoors are better alternatives. Not only will it cut costs on utility bills, but these methods are also healthier which could potentially lead to reducing medical expenses. 
Buying in Bulk: From non-perishable foods to other everyday items like paper products (like TP and towels, plates, etc.) buying them in quantity is almost always a much better bargain when purchasing them in bulk. Whether shopping at a big box store or paying attention to sales from local, more traditional grocery retailers, take the time and make some space for these less expensive purchases. 
Reducing, Eliminating, or Consolidating Debt
Those with nearly any amount of debt from one simple balance to more multiple complex statements should always look at available options. When it comes to conquering mounting interest rates associated with growing debt and getting rid of these balances, seek the advice of credit professionals. There are many options available to get debt either under control or eliminated altogether.