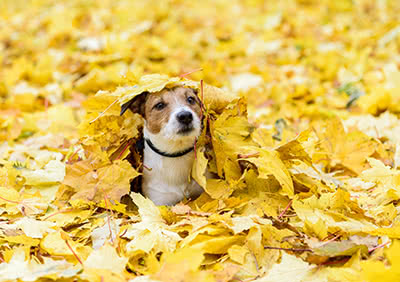 Have Fall Fun for Free with Our Favorite Autumn Tips
The autumn season is a time for change and incredible beauty in the natural world, filled with breathtaking sights and a busy to-do list in preparation for the colder weather. No matter what life throws at us, however, it's important to remember to slow down and enjoy the little things during this special time of year - even better if you can do so without spending a lot of money in the process. Read on to discover our favorite free things to do during the fall season.
Build a Bird Feeder
Many birds are headed south for the winter, and they would surely appreciate a tasty treat if they decide to make a pit stop in your yard this season. Apartment Therapy suggests building a bird feeder out of basic materials you may have around the house - a few small boards and some creativity are more than enough to craft a fine feeding spot for feathered friends who visit around this time.
Visit a Corn Maze
As the frost starts to set in and crops that haven't been harvested begin to wither and fall, visiting a corn maze is a great way to have fun with the whole family and appreciate the cycle of life each year brings. The Odyssey Online recommends visiting a corn maze before they disappear for the winter, as many farmers will be excited to show off their creations to the last few visitors of the season.
Create Art with Fall Leaves
When leaves start to change and the pine cones fall to the ground, it's the perfect time to spend time with youngsters making arts and crafts. Real Simple encourages parents and grandparents to get together with their next of kin and collect the most brilliant leaves they can find to put together a colorful collage they can be proud of and that the whole family can cherish for years to come.
Take a Family Photo
After the hot summer months, it's time to break out the sweaters, trousers, and other nice clothing that will keep us warm and stylish before we bundle up under four layers in a few months. A Modern Homestead points out that this is the perfect time to gather together for a snazzy family photo. Your family could even make this activity a yearly tradition so you can look back at the exciting ways your family has grown and changed over the years.
Enjoy an Autumn Hike
Going for a hike is a great way to feel more connected with the world around you at any time of year, but it can be especially thrilling during the vibrant fall season. The Odyssey Online points out that the world is at its most colorful during this time of year, inspiring thousands of paintings and other works of art and dazzling hikers hundreds of miles from home or right in their own backyard.
Warm Up Around A Fire
Autumn is a great time to get a fire started because there are few things as enjoyable as the smell of a fresh smoky fire blending with the sweet smell of fall leaves freshly dropped from their trees. A Modern Homestead suggests a bonfire if you live in an area where they are legal and safe but points out that a fire in an indoor fireplace or wood oven can be just as enjoyable, especially on days where it's just too cold to venture outside.
Play a Game of Football
Families and friends enjoying physical activity together will soon only be possible indoors, so it's important and fun to get out on the field while the getting is good. Real Simple suggests setting up a game of two-hand touch football with the family so everyone can get involved and there's less risk of injury, so the whole family can come together for some good old-fashioned team participation.
The fall season has been a time for harvest and celebration for generations, but you don't need to break your back or spend a fortune on lavish parties to get the most out of this time of year. Use the tips above to fill your days with family and memories that will warm your heart, even as the air around you gets a little cooler this fall.