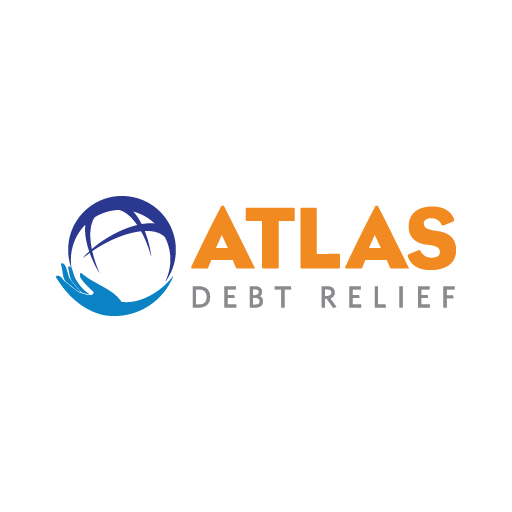 Tips for Saving Money on Food While in College
For the 2016-17 school year, the average tuition and fees for an in-state student attending a state school were $9,650. Room and board, which includes housing, utilities, and food, at public universities average $10,440 for the same educational year. Private universities have a higher tuition starting point, averaging $33,480 and room and board coming in at $11,890. For many students, room and board costs can double the price of attending school
Dorm Living
Many universities require freshman to live in a dorm and purchase a meal plan. Limits beyond the freshman year vary by school.
Tips on Saving Money on a Meal Plan
1)    Only sign up for what you will use. A required meal plan still gives you the option of which plan to choose. If you start the day with a 10 am class, perhaps you may not need breakfast at the dining hall. If you graze on snacks during the day, perhaps a large lunch at the dining hall and flex dollars for the campus store is the best option. Consider your class times and current habits to estimate meal plan usage.
2)    Ration your plan to last the entire semester. Dropping to less than three meals a day may save you money unless you run out mid-semester. Give yourself a weekly budget that parallels with the meal plan to stay on track. But be realistic with who you are.  You don't want to under subscribe and be left having to spend more money on food.
3)    Prepare food in the dorm. Microwavable meals, canned soups, and pre-made dishes from the grocery store can lower the tab of a meal plan. Simplify breakfast with microwavable oatmeal or cold cereal. Pack protein bars, drinks and other snacks you will need for the day to eliminate the temptation to buy high priced foods. Sandwiches for lunch can also reduce costs significantly over the 18-week semester.
4)    Pay attention to what you drink. Using your meal plan to buy daily lattes at the campus coffee shop will deplete funds quickly. Energy drinks, smoothies, and even sodas can take up a big chunk out of your food budget. Bring a coffee maker from home and buy drinks at the grocery store to keep costs at bay.
5)    Learn how to cook a couple of simple meals. Knowing the basics of cooking will save you money beyond your college days. Look for recipes for one pot meals with only a few ingredients to save time and storage. Find one piece of cooking equipment you know how to use and center cooking strategies around that. Sticking to a microwave or slow cooker will keep the needed equipment down while space is at a premium.
Off Campus Food Savings
Moving off campus widens the ability to save money on food. In an apartment, you have a real kitchen with access to a fridge and freezer for more variety. You can still purchase a minimum meal plan for lunches, or save even more by providing all the meals yourself.
Compare the cost of the meal plan. Don't automatically disregard the school's meal plan when you move off campus. You may find the "all you can eat" lunch saves money on food costs when you make it the biggest meal of the day.
Shop wisely. There are dozens of strategies to save money when buying food at the supermarket. The best include planning a weekly menu based on sales, buying staples rather than prepared foods, and using coupons for your favorite items. However, if you buy raw chicken breast and don't take the time to cook it, it will cost more than the prepared, heat and serve sesame chicken. Know your habits and abilities to find the most effective ways to save without requiring yourself to start multiple new routines.
Practice cooking a few favorites. Master a few recipes with your favorite foods and cook them once a week. You can prepare a larger amount and freeze leftovers if you will eat it later.
Buy fresh vegetables and fruits sparingly. Fresh ingredients come with a much shorter shelf life than frozen and canned foods. Throwing away food is a waste of money, so limit purchases to amounts you can eat within a few days.
Keep an eye on savings. Restaurants catering to students run regular specials. Half price pizza night or $1 wings or tacos can give you a restaurant meal without breaking your budget. Keep coupons targeted to students and follow your favorite places on social media to take advantage of specials.
Work with roommates. Partnering with roommates on a cooking schedule could spread the load, improve your diet, and save everybody money. Having each roommate cook one meal per week could give everyone four quality meals a week, while only doing the work for one. You get the savings of buying in larger quantities without the waste.
Set and keep a budget. Each month set aside a specific amount of money for food. Then break it down by a week, or by day, to make it easier to follow. For example, if you have $10 a day for meals you can eat a small breakfast and splurge for dinner or vice versa. A budget ensures you do not eat ramen noodles for the last week of the month because you ordered pizza too many times.
Don't anticipate too much change. Moving to school, or off campus are major life changes. Do not suddenly think you will be a home cook if you can barely boil water. Consider your tendencies and habits and build your budget and daily routines around that for increased chance of success.