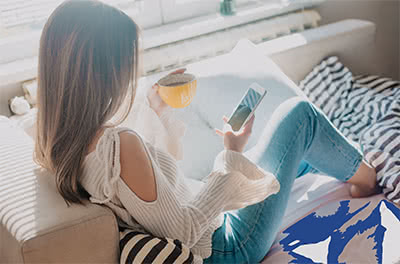 What Are the 5 Top Personal Finance Apps Right Now?
A study conducted in 2018 revealed that 29 percent of households in the United States have less than $1,000 in savings. Sounds unreal?
America has exceptional educational standards, but many people lag when it comes to financial literacy. The trend replicates itself across the world. People invest so much to get a job or start a business, but they are not keen on managing their cash flow.
Fortunately, you can utilize some apps to improve your financial management. Here the best tools available today.
1. Mint
Mint is a personal finance app by Intuit, Inc. If you own a Mint account, you can link it with your credit and debit cards to monitor your expenditure. You can track your bills and create a budget to manage your finances.
A free feature for checking your credit score also shows you what affects your credit health. You can schedule utility bills and track investments. The app can send email notifications and add due dates to your device's calendar.
2. Personal Capital
According to Personal Capital, more than 2 million individuals use the app to manage their finances. The platform offers multiple financial tools and expert consultancy from financial advisors to give users personalized attention.
Personal Capital allows you to view accounts from more than 14,000 financial institutions from one spot. You can create and manage your budget, monitor market fluctuations, and track your investments. If your device runs on iOS 11 or later, you can instruct Siri to generate various financial reports.
3. You Need a Budget (YNAB)
YNAB aims to help the user to develop a workable budget and control spending. The app allows you to import reports from your checking account and match transactions with budget categories. You get a vivid illustration of your expenditure.
You Need a Budget enables you to adjust categories effortlessly to avoid underbudgeting or overspending. As the month progresses, you can view detailed reports that indicate areas that need improvement. You can use YNAB for free for the first 34 days.
4. Robinhood
If you are looking to invest, Robinhood may be the app for you. The investment tool permits free transactions for stocks, options, some EFTs, and American Depository Receipts. The company benefits by upselling some premium services like payment for order flow.
Robinhood also supports commission-free investment in cryptocurrencies. It presents your portfolio and real-time updates in one place. The platform also recommends investment choices with insights to determine viability.
5. Acorns
If you would like some assistance in saving, Acorns can do it for you. Whenever you pay using a card connected to the app, it rounds the purchase to the next highest dollar and invests the balance in low-cost EFTs.
Secured with 256-bit encryption, Acorns is an excellent tool for saving your loose change.
Bottom Line
Personal finance management is not the easiest thing for most people. Your finances can get out of hand as you chase your busy schedules.
With the right personal finance tools, you can control your spending, save more, and generate revenue from investments.
For professional advice on financial matters, contact us today.