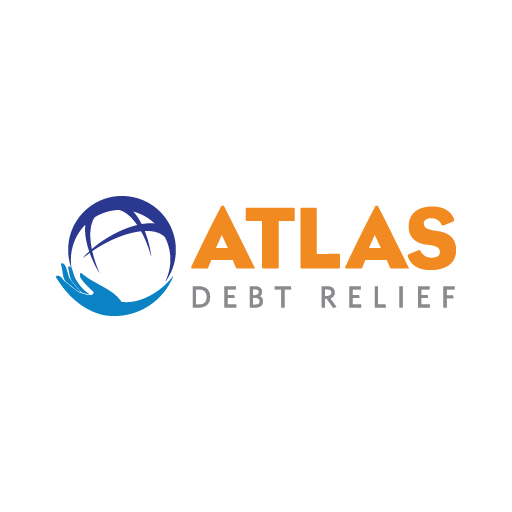 Where to Find Free Money for College
Most students rely on the school of choice to offer a competitive financial aid package filled with both free money and loans to cover the cost of higher education. You typically find free money for college in the form of grants, fellowships, and scholarships. However, there are many opportunities for additional financial assistance not offered through the typical school financial aid package.
Locating free private money is one way to lower loan balances and reduce out of pocket costs -  most often without impacting the free assistance offered at the school level.
Here are the best places to find free money for college:
Personal Contacts: The first place to look for scholarships is among the places you frequent, volunteer, and work. Check for opportunities among both parents' and students' places of employment. Many companies offer scholarships to employees and direct relatives. Churches, clubs, alumni groups, and other places you have a membership may also offer scholarships. You could find available scholarships by virtue of the membership or the ability to enter contests or complete projects for a chance to win a scholarship.
Community Scholarships. Scholarships can come from nonprofit organizations and local clubs with national support. The American Legion, Rotary Clubs, Sororities, and Fraternities, are examples of potential financial assistance for college through local chapters. School guidance counselors and the local paper are good sources of information to find local opportunities.
Aid for Service. Military service can lead to thousands of dollars in assistance for educational needs. Military academies have very competitive admissions, but offer a free education in exchange for a set number of years in the service. Additional resources, like the GI Bill, offer tuition aid for those who have served our country.
Online National Scholarship Databases: The growth of the internet has led to dozens of websites offering free, fast, and easy access to millions of dollars in scholarship funds. To access these funds, you set up an account and complete a profile which allows the program to connect you with scholarships you are most likely to qualify. The more complete your profile is, the better matches you will receive.
Top databases include:
The Fastweb database contains over 1.5 million scholarships totaling over $3.4 billion dollars in available money. The search includes not only places to apply for free money, but help with college planning, career planning, and tips on getting your application to the top of the pile.
Scholarships.com includes 3.7 million grants and scholarships totaling over $19 billion for students to qualify. They also include a college search to help choose which schools have the best programs for your interest.
Scholarship Experts have an extensive database with 3.6 million scholarships for college totally over $14 billion dollars. The focus of the website is finding students free money to assist with the high cost of college.
Chegg has a more comprehensive approach to college with assistance ranging from finding tutors to test prep assistance. They also offer approximately 10,000 available scholarships for upcoming students.
Student Scholarships focuses on college and beyond with a scholarship database, help to choose a major, along with job search assistance when you finish school.
Cappex centers their website on the entire college preparation experience, which includes finding funding, selecting the right school for your interests, to planning a campus visit. On the website, they include a database of approximately $11 billion in scholarship money available to students and upcoming students. The company offers $30,000 of their own scholarships in addition to other national opportunities.
The Super College website provides help with scholarships and admissions. They have a series of articles offering tips on how to win more scholarships, how to write killer essays, and how to complete an admissions application that stands out. In addition to the consulting aspect, they have an extensive database of over 2 million available scholarships.
Scholarship Desk provides opportunities for grants, fellowships, and scholarships across the globe, rather than solely in the US. You can find international schools offering free assistance across the globe at both the undergraduate and graduate level.
Scholarship Points created an interesting take on locating scholarships for students. Instead of the typical database, they run off a points system. You earn points by completing activities, reading articles, and playing games. The topics are both relevant and interesting to high school and college students. Through activities, you earn points which qualify you to apply for scholarships exclusive to the website. They work with partner companies to provide scholarships to participants. For points, you might read an article about creative ways to decorate your dorm room. In addition to the scholarships, they also have frequent drawings for a random chance to win scholarships. For example, you might win $1,000 in the Spring Has Sprung Drawing. To date, they have given over $750,00 away in free money.
Raise Me has a unique concept of helping students earn free money. Each student creates an account in high school (as early as 9th grade). Then you track activities, grades, volunteer service, and more to win scholarships. You earn micro scholarships, which add up to an average of $5,000 per student per year. Rather than applying and hoping you win the money among hundreds or thousands of applicants, you win based on achieving goals and activities that prepare you for college. For example, an A in a core class could be worth $1,000. The company works with over 200 partner universities, and students receive scholarship money when they attend one of the partner schools.
Each website requires a profile to help match you with potential scholarships. None of the websites charge for the service, although some have affiliations with sponsors to provide unique ways to earn free money. For the best results, sign up at all or multiple sites and track your applications to prevent duplication.
The cost of college rises each year faster than inflation, making it wise to start early and find free money. For each scholarship won, you will reduce the out of pocket costs and lower student loan balances that plague so many students.